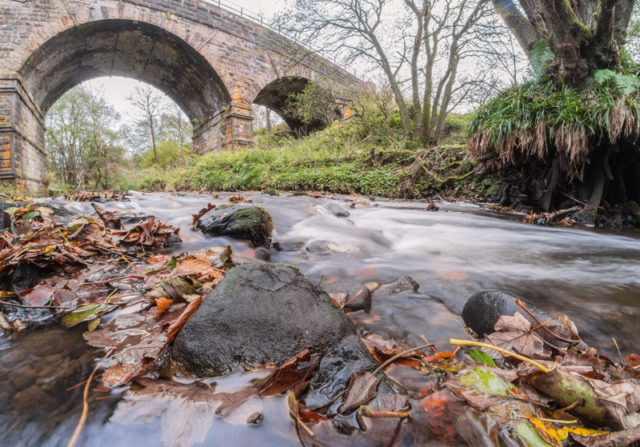 Windy Willy was whirling past the house this morning.
Willy went to bother some other folks in the afternoon, but has returned to blow on us this evening.
It was a day of eating out of the freezer, for no other reason than we've a lot of stuff in there that's needing used up. Scamp chose a chunk of salmon and I chose a short rib. The salmon just needed defrosting, but the short rib needed a marinade to get to work on it once it had defrosted. I made my usual marinade. It's got four basic ingredients:
An acid
A sugar
A salt
A flavouring
Today's mix was
White wine vinegar and balsamic vinegar for the acid
A squirt of honey for the sugar
A shake of soy sauce for the salt
A spoonful of mustard for the flavour
You can make it using your own ingredients, but the basic Acid, Sugar, Salt, Flavouring mix works well. There's probably a Phd Chemist who could explain why it works 😉 but I'm not really bothered, it just works for me.
I put the marinade into a poly bag, shook it a bit to make everything mix properly and then dumped the meat in it and left it to rest in the fridge for an hour. While I was waiting for the marinade to work its magic, I baked a pizza from a bit of dough I'd taken from the freezer with the meat. Pizza wasn't startling, but it did for lunch. I'd also brought some dough from the freezer, so I baked that into a loaf. When it was done I fried the meat in some oil in the Le Creuse, added some chopped onion and a chopped pepper then put the lid on an put it in the oven and turned the gas down to gas 3. It worked away at that for an hour or so before I turned it down and added some water and a chopped carrot. Lots of work, but fairly easy work.
Scamp wasn't for going out, so I went out for a walk along the Luggie and that's where PoD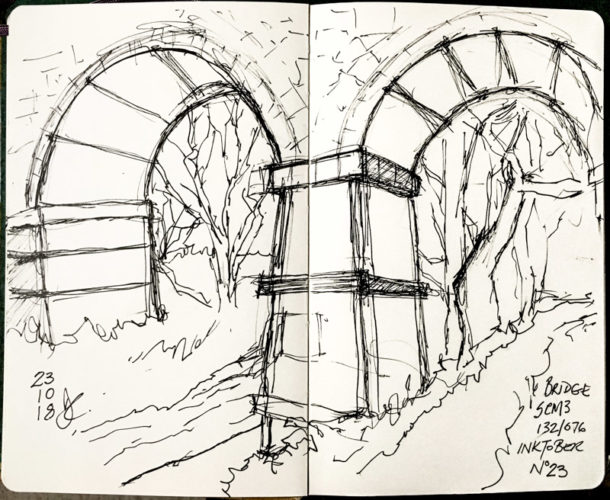 came from. Slow shutter speed this time. No complicated Photoshop actions and scripts. Must look for a decent pair of boots. My usual boots have no grip in muddy clay and they're beginning to leak. Also got Inktober 23 done. It wasn't until I came home that I realised that I'd drawn the exact same sketch before.  Finally found it on Flickr.  It was drawn in July last year.
Hopefully, tomorrow we'll be dancing if we can get past the closed streets because Hollywood is coming to Glasgow!