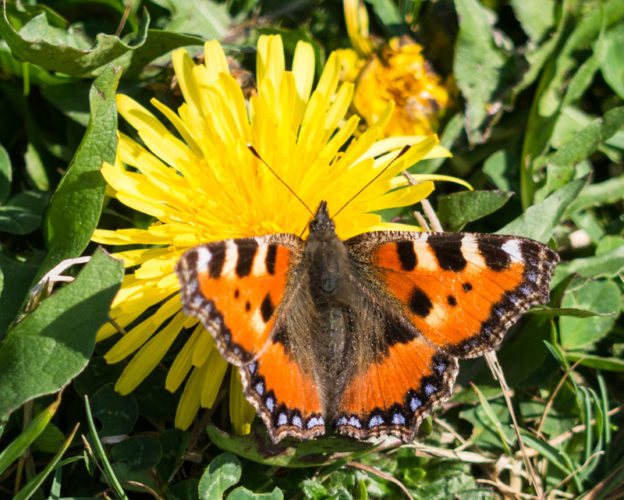 Also a bit of portrait painting.
Scamp was out today for coffee with Isobel, that meant I had a few hours to myself. I chose to do some washing. The towels basket was overflowing, so it seemed a good idea to run them through a washing cycle while I was upstairs painting. Good time management. With the towels happily cavorting in the washing machine, I was free to spread some acrylic paint on a piece of paper. Happy with that, I moved on to the even messier and smellier oil paints. They may have both those negative properties, but they are buttery and lovely to paint with. I spent a happy hour or so wearing an old tee shirt and an old pair of jeans, slapping paint on to the paper. It's still a work in progress, but it's fun.
When Scamp returned we had lunch and then I drove to the garage to book the Micra in for MOT. After that, it was still a lovely sunny day, so I drove on down to Auchinstarry and went for a walk along the canal. Lots of other folk were down there too, most of them cycling. I crossed over the plantation and found that the dandelions were in full bloom and doing a roaring trade with the butterflies. Tortoiseshell butterflies were the biggest takers and it was one of them that made the PoD. Others I saw were Peacock with the round 'eyes' looking like little targets on their wings and also the lovely little Orange Tip. So well named.
It really was a beautiful day, but it was soon time to come home and make the dinner. Tonight it was Penne with Tomato Ragu and Bacon. Quite tasty, but maybe just a little bit too salty and maybe a bit dry if you're being picky and we're always picky.
Salsa for the beginners tonight was the amazingly confusing Setenta y Cinco. For us advanced or "Rueda Club" it was "Sanza" and a twisty turny move with an
unpronounceable name that apparently came from Game of Thrones. I didn't catch the name, but Catherine though it could be Tiramisu! Also reprised "Sequentia". Really, really fast Rueda to finish off the night. Most enjoyable.
Tomorrow I'm hoping to go for beer and lunch with the Auld Guys.