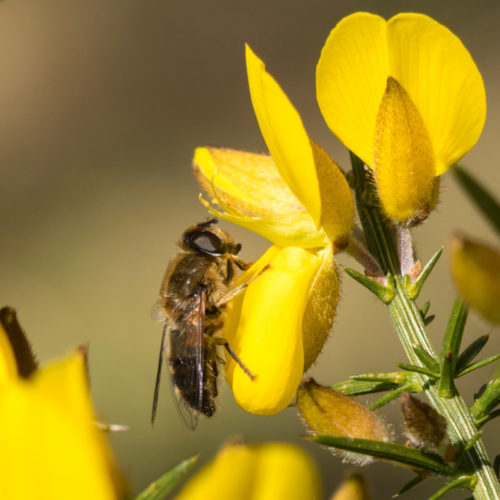 Not a spelling mistake. Not a very meaty stake.
The apple tree, our big James Grieve apple tree has been staked for a long number of years now. When the original stake was put in, the tree had barely started fruiting. Last year it was becoming quite bent and bowed with the weight of the apples on its much longer branches. That was when we decided it needed a better support. Today I cut up a lovely piece of mahogany used to be a 'stretcher' for holding up the washing line before the whirly came into our lives and the washing line became redundant. The stretcher originated from the woodwork department of a certain high school that doesn't exist any more and for a years or so has been propping up the fence at the back door. Today it was repurposed as the support for the apple tree.
With the prop cut to length and sharpened to a fair point, it should have been easy to hammer it in to the ground, secure the branch to it and remove the old support. Things that should be easy rarely are as any DIY person will tell you. First it was almost impossible to hammer the new stake into the ground with the old one in place without damaging all the flowers on that branch, so with Scamp holding the branch, I cut off the cable tie securing the tree to the old stake and carefully removed the stake. Next there was what we will call 'a discussion' as to exactly where the new stake would go. Polis were not called to intervene, but it was a close run thing. Eventually we found a place that we could both agree on and the stake was duly battered into place. The branch was secured to the stake with a cable tie, cushioned with a couple of old socks. That seemed to work the last time and hadn't damaged the branch unduly. We may replace the original stake just to provide extra support if we think the tree needs it, but for now it should be ready to carry the masses of fruit we're hoping for, if I haven't destroyed all the flower buds.
With the job done we had lunch. After lunch I went for a walk in St Mo's and got today's PoD which I think is a hover fly. It might be a honey bee, but I'm fairly certain it's a hover. It was another beautiful day if you could find somewhere sheltered from a fierce eastern wind. It might be blowing in from the North Sea, but it felt as if it was coming from the Arctic. Still the whin bushes were glowing in the sunshine and the pine trees behind them were providing a barrier to that wind.
Went looking for a wooden box I made when I was an apprentice away back in the late 60s. Didn't find it, but Scamp found a few strips of colour negatives and we scanned them into the iMac. Some good memories there. I'll distribute some of them when I've got them all scanned.
Before dinner I started on today's Lockdown Library painting. Tonight it was to be four pears. Laid down some basic washes and left it there to go and sample Scamp's veggie chilli. It was delicious. One of those dishes that taste so good you forget there's no meat in it. After dinner I laboured on at the painting and finally got it to a stage I was fairly happy with. It's photographed and up on Instagram.
No plans for tomorrow, other than maybe another dance practise.