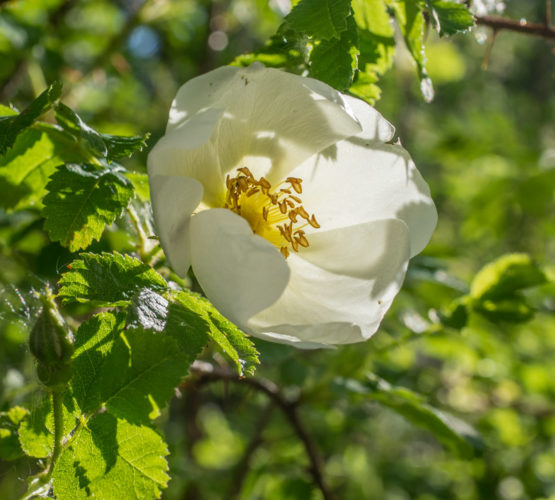 Val was off on holiday to Dunoon, (serves him right) and Colin was being "The man who worked in the garden". So it was just Fred and me.
Read for a while, trying to eke out the last few pages of "The Boy and His Dog at The End of The World" by C. A. Fletcher. (There you go, Hazy. That saves me emailing you). That's when the aforementioned Hazy phoned and I had to dress and get down stairs to find out about all things London-side.
Out to meet Fred in Costa. Not so much a coffee shop as somewhere to leave the kids while you talk to your mates. That's how the mothers in Cumbersheugh seem to view it anyway. Today was less screamy than usual with fewer weans trying, unsuccessfully, to jump from the top of the stairs to the land balletically at the bottom. Most of the 'mummies' just looked around and said those famous words of Mhairi's "They bounce!" Our own conversations ranged around his sketches, my sketches, the world in general, how much better it was when we were younger. All true. Well, it was better when we were both younger. The world was a much better and safer place than it is today. After an hour and a half of reminiscing, we both went our separate ways. Me to go home for a late lunch and him to Tesco. We agreed to meet in a few weeks time.
Came home and tried unsuccessfully to coax the Sony TV to play the video that was on the memory stick I'd inserted. I got so fed up with the whole thing I took my Olys for a walk over to St Mo's to see if there was anything worth photographing. Got the one at the top of the page and nice shot of a dandelion clock, but don't bother trying to see it online, because somebody's broken Flickr. It's called Ongoing Maintenance apparently.
When I came home, I did the unthinkable and read the instruction book for the TV, where I found out that the format for the video was not MP4 using an H.264 profile (no, I don't know what that is either), but MPEG (no, nor that one either). I tried converting a short video to MPEG and it worked! Hooray. About two and a half hours wasted and all I had to do was RTFM (Read The F*cking Manual).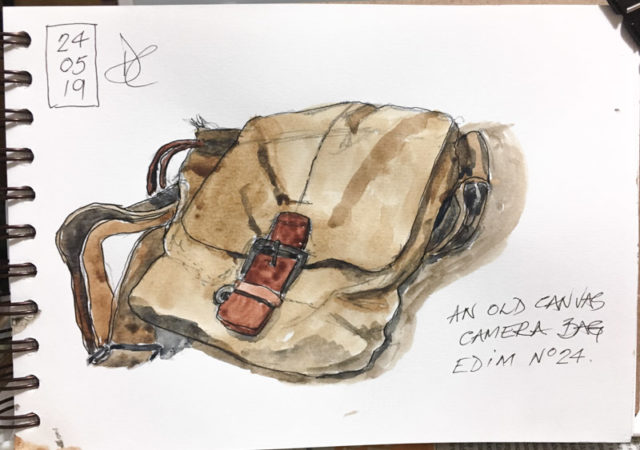 Today's topic for sketching is A Well-used Bag: Fred laughed when I told him. Fred has a dirty mind and an even dirtier laugh. The bag I drew was my old camera bag that I've recently sewn back to life again. I'd forgotten how useful it was to take only the camera you're going to use with you and not a bucket full of lenses that you won't use. Simple.
Made a focaccia again today to go with a lovely salad Scamp made. How on earth did some Italian punter years ago came up with the idea of pouring one and a half times the usual amount of water into a dough and then pouring a jug full of oil in too before he / she attempted to knead the slurry into something resembling a dough? What made them think it would work? The strange thing is, it works really, really well. I'd just like to know how they came up with such a strange recipe.
Tomorrow, we're going for lunch somewhere, and then it's going to rain.