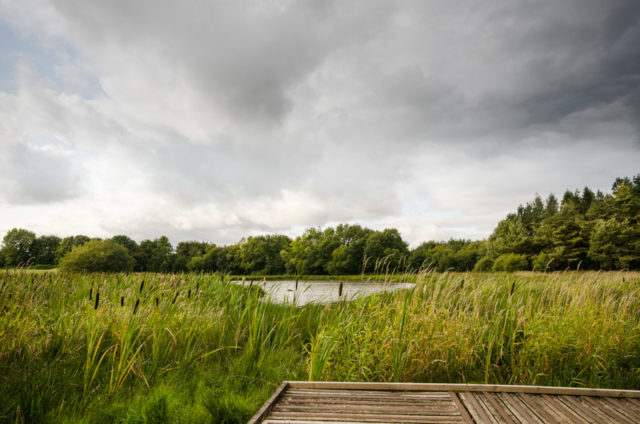 Returning to normal today. No security checks, no check-in required, but it was raining.
Warning, this paragraph may contain Technospeak
Scamp went to buy Tesco, or at least that's how it seemed, considering the weight of the shopping bags I carried in. While she was there, I posted the backlog of photos on Flickr. One of the great things about Lightroom is that you can export three or four days of photos as a catalog from one computer and import them into another. Not only are the photos imported, but any adjustments you've made to them are imported too. Another feature of Lightroom is the ability to geotag photos using the 'Maps' panel. You just drag and drop the photos on to the map and Lightroom automatically adds the location info to the files. That's a feature I hadn't used until today.
Technospeak all gone!
My contribution to the day was watering the slug nematodes into all the exposed earth I could find. I'm sure one wee woman thought I was completely aff ma' heid when she saw me watering the flower pots just after the rain had stopped. It would have taken too long to explain to her that I was watering in microscopic worms that would kill the slugs and eat their eggs and that the best time to do it was after rain. It would have taken too long and it wouldn't have changed her opinion. The coarse rose I bought 'Dahn Sarf', as Ray would say, was a bit better than the normal medium rose, but still not really coarse enough. However it did the job and that's it done for this year. We'll see if those microscopic assassins have done their work next year DV.
Since we were going to salsa later than usual, I had enough time left to go over to St Mo's and capture a pretty red dragonfly, but you'll have to look on Flickr for that, because I decided that PoD should be a landscape view of the park. Just a little gentle adjustment to brighten it up a bit because, although the rain had stopped, it was a bit dull today.
Salsa tonight was a one hour class with a silly wee Rueda move a bit like the despicable Enroscate  and a reprise of various moves we'd been doing over the last four or five weeks. Knee survived, but it was giving me gyp all through the class. Maybe have to go see David on Wednesday, Tuesday being his day off, as Scamp reminded me tonight.
Tomorrow looks dry, so I may take the Dewdrop out for a run.