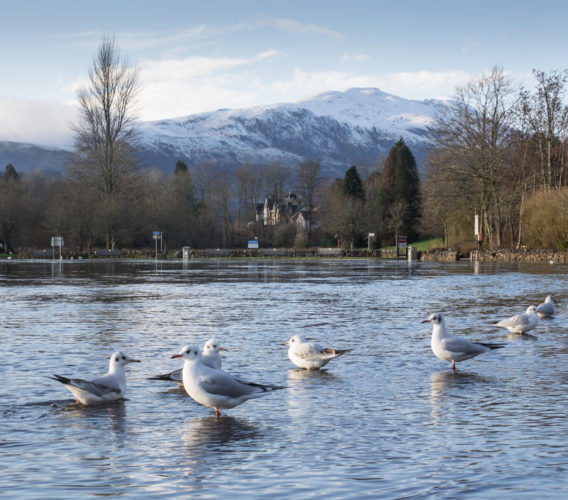 As soon as the sky cleared today we were off on our travels.
Today Scamp suggested we should go to The Smiddy for lunch and a chance for me to take some foties. I thought it was a good idea, but added a stop at Muirhead for some carnivore food. It was actually in the opposite direction, but would only take us half an hour at the worst. Stocked up on sausages, mince, burgers and chicken and then we were off along the M80 and M9 then the A84 to Blair Drummond and the destination for today. Two toasties, one each. Cup of coffee (me) and peppermint tea (Scamp) and an opportunity to earwig the conversation between two 'auld guys' talking about somebody digging the founds or 'foonds' (foundations) for a house by hand. I say we were earwigging, but it was difficult to avoid one side of the conversation which was broadcast at full blast. It was when the auld guy started elaborating that he'd seen this man "… in the pishin' rain wi' an auld coat oan, digging' away …", that's when I smiled. I could just picture this man digging the foundations of his house with rain dripping off his auld coat and running down his neck too no doubt. I felt like thanking them when they got up to leave. Just two auld guys.
We left soon after and I got four sausages made with haggis, streaky bacon, pork and whisky. They're in the freezer now. I'm keeping them for the weekend because they sound interesting. Back in the car we headed towards Doune, but never reached it. I took a road we'd never been on before, the B8032 that took us by a twist, turny, up and down way to Callander. The land of the blue rinse brigade on a Sunday outing, but today was Thursday so we were safe.
Parked near the river, very near the river which was coming up to meet us. Scamp had noticed the sand bags stashed at the side of the entrance and it looked like they'd be needed soon. The riverside carpark is quite often flooded but today it wasn't too bad by Callander standards. We went for a walk through the town which looked as if it was shut, but there were a few shops open. Lots and lots of charity shops, which is a mark of small towns in Scotland these days. Bought a few cakes to have when we got home. It was a bit cool today and I think we were both quite pleased to be back in the car. A pleasant enough drive home except the bright low sun was a pain and I had to resort to sunglasses. Sunglasses in January? Who ever heard of such a thing.
PoD is a picture of the gulls sailing down the river in the carpark at Callander with Ben Led in the background.
Tomorrow looks like the last of the dry(ish) days for a while, so if it's fine and clear we'll probably go out for a while.