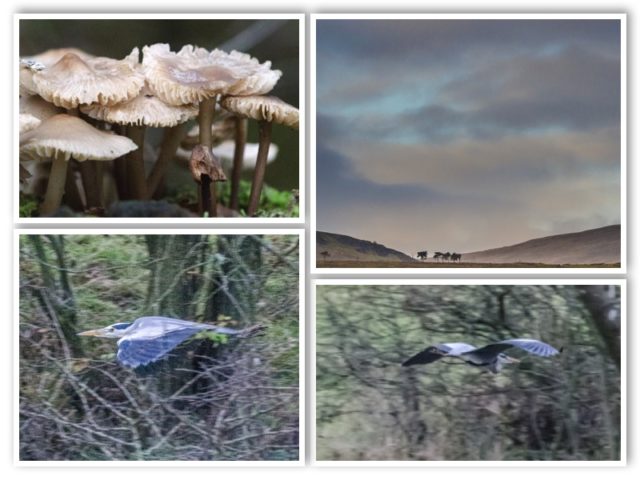 Fidgeting:  To move about restlessly, nervously, or impatiently.
That sort of sums up me today.
After completing yesterday's Sudoku (easy) followed by today's puzzle (medium), I was stuck for something to do.  Scamp was going out to lunch with a friend, so I had an hour or so to do as I pleased.  I thought about starting a painting, but couldn't settle to it.  Sketching?  No, that didn't work either.  St Mo's didn't appeal today.  The final decider was that I'd agreed with Scamp that I'd bring back some messages.  Stuff like milk, bread and onions.  Stuff for dinner, that's messages in Scotland.  This agreement forced me to go out.
I went to Auchinstarry on the off chance that I'd get another look at the kingfisher.  It wasn't there, but a grey heron was.  It kept flying off whenever I took the camera out and although I wanted a static shot with the heron's reflection in the canal, I realised that if I was going to get anything, it would have to be an action shot.  I got it, twice.  My favourite, though, is the landscape with the trees.  I like that view and this time I managed to avoid the power lines that usually deface this shot.  It was the light that made it special and that's what it's all about.
After the walk and the photos, I did go for the messages at Lidl.
No plans for tomorrow yet.  It depends, as Scamp would say, on the weather.