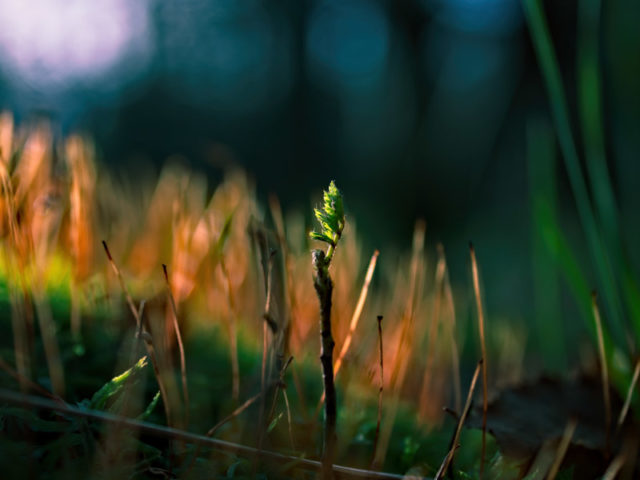 So Mr Hancock wants to keep the auld yins at home. He used to be funny too, in Hancock's Half Hour. Not so funny now.
Woke to the news that the over 70s are to be isolated at home for a long time. We may be old and doddery Mr Hancock, but we can still understand numbers. How long is 'a long time?' About as long as a piece of string I'd imagine. Left hand doesn't know what the right hand is doing.
Anyway, on to today, proper:
Scamp drove us to Tesco to get the messages. Just the usual essentials. A bottle of Gin, a box of Tonic, a bottle of Wine and two bottles of Beer. Oh, and some of the usual extravagances like a loaf, some veg and a tin of beans. No tins of tomatoes – none on the shelf. No pasta – none on the shelf. Ditto toilet rolls and kitchen towels (who eats these?) Drove back home and disgorged the three bags of clinking essentials plus the fripperies. Lunch was a duck egg for Scamp and a omelette for me.
The sun was coming and going all day, but thankfully without any of the nasty wet stuff falling from the sky. Scamp was making an apple pie to go with the dinner and another pear pie too. Me? I was going out to take photos and, as Scamp said, to talk to the deer and the frogs. She knows me so well. I did actually see a deer, just as I was entering the tree line at St Mo's. Unfortunately it heard my heavy footsteps crunching through the leaf litter and it was off like the wind. I loosed off one shot at it with my trusty Oly E-M1 and 200mm lens, but all I got for my trouble was a blurred shot of a deer's white tail as it danced daintily around the trees and away.
That was the last deer I saw today. It obviously didn't want to talk to me. The frogs, on the other hand were much more receptive to my thoughts on Covid 19 and its implications for the over 70s. They listened with rapt attention while I laid out the reasons why the government's position on the latest proposals was untenable. I took some shots of them while we were discussing it, but as I stood up, they all disappeared into the murky St Mo's pond without even a ripple of applause. That's why none of their photos are appended here. They just didn't deserve that publicity. Instead, PoD went to a photo of a green shoot against some of last year's moss fruiting bodies. Some jiggery pokery was done on the shot in ON1 and I think it worked quite well.
On the way home I heard an unfamiliar aircraft sound and searched Flightradar24 on my phone for it, but it wasn't listed.  The only plane near me was a high flying jet.  On looking for more information I found it was a Cirrus Aviation  Vision SF 50.  I'd never seen one in the real world, but it's my favourite plane in X-Plane 11, and there it was directly above me.  A tiny wee white dot in the sky.  I even managed to get a few shots of it and at maximum zoom, you can just make out the 'V' shaped tail.  It made my day!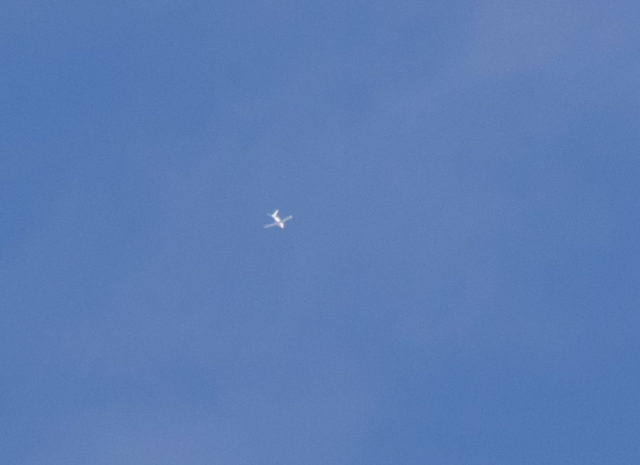 Dinner for me was gammon steak with cauliflower cheese and potatoes. Scamp had the same minus the gammon steak. Her apple & cinnamon pie served with cream was the pudding, followed by Sunday coffee (coffee with amaretto.)
Spoke to JIC tonight and he poured oil on troubled waters again and put our minds at rest with his Sensible Science. Glad to hear that Sim is feeling a bit better now too.
Tomorrow may (or may not) be the last Gems meeting for some time. Scamp is going to ask them how they feel about suspending it for a few weeks. I'm doing the same with coffee for the Auld Guys. We may go to dance class later if we're allowed 😉