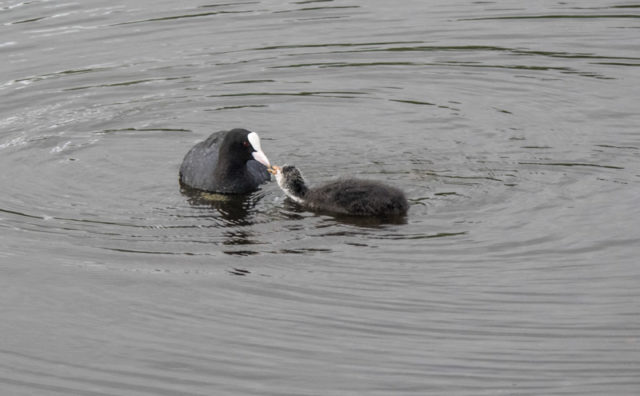 Well, almost no rain, and there was a fair bit of sun.
Watched the Andrew Marr show while we had lunch and we were both shocked with his ferocity and tenacity when interviewing the Transport Secretary, Grant Shapps. I don't think he asked him one question about Transport or the effects of Lockdown on it. He constantly attacked the poor guy about what he knew about Dominic Cummings and his Lockdown breaking visit to Durham. What is his problem with the man? Obviously something about him bugs poor Andrew.  Or maybe it's both Shapps and Cummings that get under his skin, it certainly seemed so today.
We went for a walk today over to St Mo's and from there down to Craiglinn roundabout and from there round Broadwood Stadium, in fact exactly the same path as last week, except in reverse. It certainly wasn't cold, but it was still a bit cloudy. Still loads of people wandering around 'getting exercise' or to put it another way 'getting out of the house', something you couldn't do yesterday or the day before because of the rash of horizontal rain.
Back home for a while, but despite carrying a camera and two lenses for the entire walk, I'd taken no photos. To right this wrong, I went out for another top-up for my step count round St Mo's pond. No deer today, but I got a few shots of Mummy Coot feeding one of the baby coots. That provided today's PoD.
I struggled with today's Sketch of the Day. The topic was "Where Would You Want To Be Now?"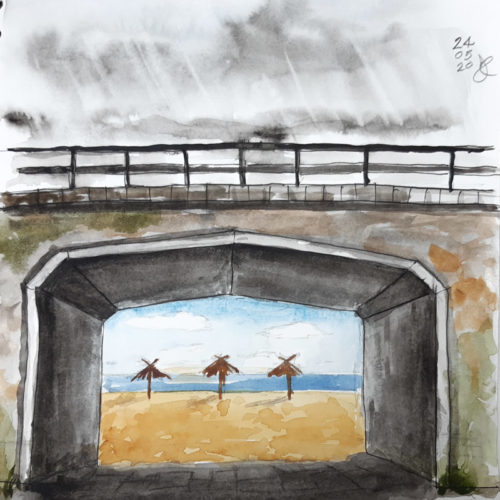 My answer to that would be anywhere but in Lockdown. My sketch turned out to be a bit more abstract. The initial sketch, as is usual with initial sketches, was rough, but painterly. The partly finished sketch was too clinical and stale. A few paint splashes fixed that.
Tomorrow? No real plans, but it is technically a Holiday Weekend, so perhaps we'll go for a walk if the sun shines as it should.