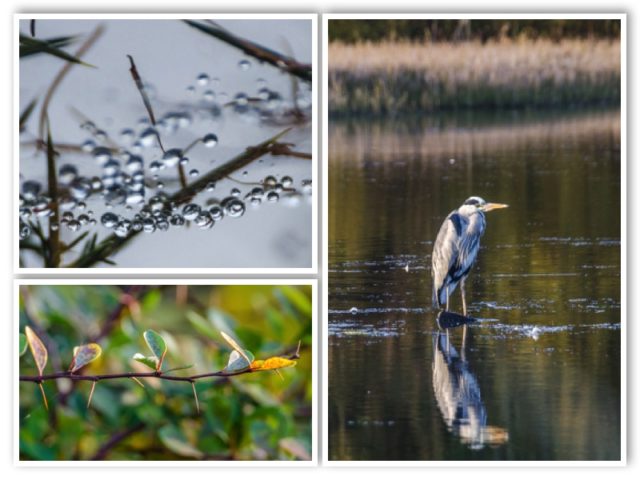 Not a bad day, plenty of sunshine and no wind to speak of.  Not exactly blistering heat, but good for the time of year.
Scamp took to her bed in the afternoon feeling sick.  It was the sensible thing to do and now she's back downstairs watching another exciting F1 GP, this one from Mexico.  Well, actually she's playing Gummy drop – it's definitely more exciting than the race. She can't pin the sickness down to anything she's eaten, it could just be the tail end of the cold she's working out of her system.
That gave me the opportunity to practise my nursing skills again, but it was mainly restricted to making her 'white tea' as Sim's dad called it when he was here – hot water to you.  I did think I could take her pulse or her blood pressure, but decide it was best to leave her be.  I could be taking this nursie thing too far.
Later in the afternoon,  the  patient declared herself feeling better and suggested I go out and get some photos in what was left of the good light.  That's what got me the three photos above.  I liked the shot of the beads of water on the spider web and also the spines on the thin branch.  Mr Grey is always there, he's just too far away to get a decent sharp shot.  He knows he's safe there and I presume there is a good food source near that rock.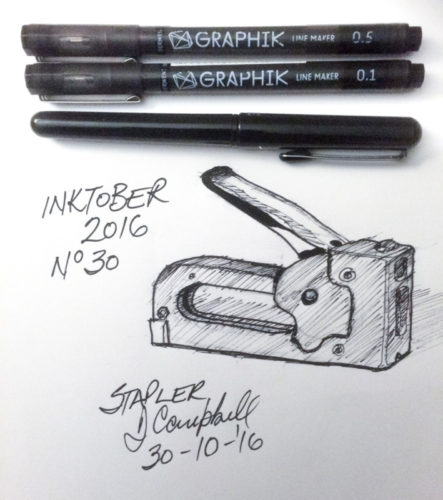 Today's Inktober sketch is probably the weakest so far.  It started out in Isometric projection (Google it), very unrealistic, but at least the proportions were right.  Then I changed it to put in some perspective and that looked a bit better.  Shading was rushed and very untidy as a result.  Tomorrow is the last one for this year in Inktober, but I'm definitely going to continue as long as my nerve and the pens hold out!  I can always buy more pens, of course.