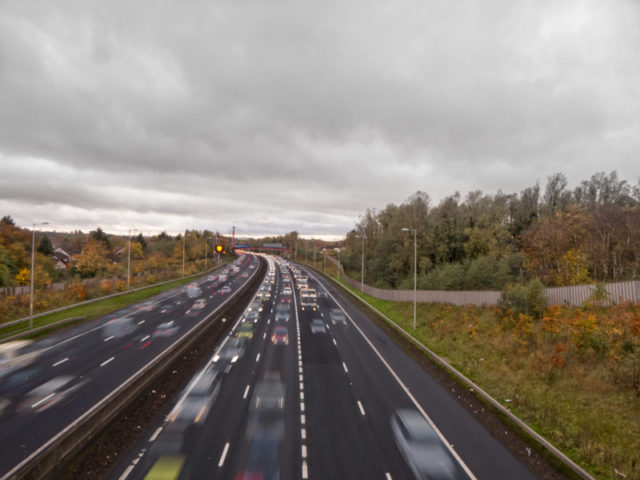 Scamp was out singing this afternoon. I decided not to go and upstage her.
A relaxing afternoon waiting for the rain to stop. It didn't. Instead, I tidied up the mess I'd left after shooting yesterday's shot. After that I wandered around for a while and eventually sat down and watched my next episode of Trust. The story's really well acted and even although it's not totally true, parts being fictionalised, it still feels like a documentary. That's enhanced by the Italians speaking in their own language with subtitles for us non Italian speakers. I know Scamp isn't keen on Trust – it is a bit bloodthirsty. I think I enjoy it because I've lived through this story, I remember it all happening. I was just settling in to the story when the singer returned, flushed with success.
I decided to risk the rain and go for a walk instead of sitting around for the rest of the afternoon. The light was failing again as I went out, just like yesterday. Today, however, I was determined to get an outside photo. I got the makings of one and a shot of my old friend Mr Grey, standing on a stone in the middle of St Mo's pond waiting for his supper to swim past. Mr Grey is a grey heron.
After dinner I started on the post processing. An hour or so and three different editors later I had my photo. It needed: Photoshop to create and blend the stack of photos, ON1 to work on the levels and colours and Lightroom to do the final tweaks and get rid of the rain drops that ended up on the lens.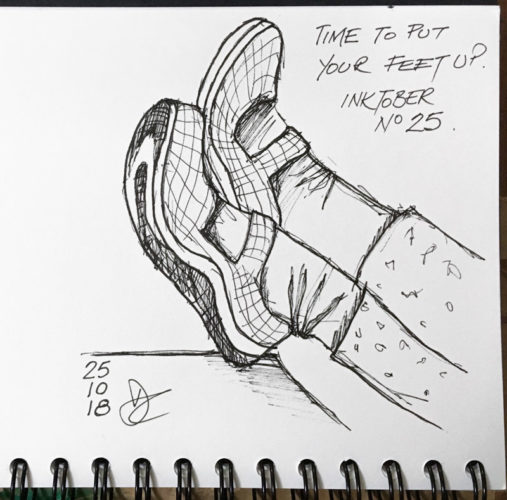 Struggled to draw a decent drawing of my TZ70, The Teazer, for Inktober No 25.  I had drawn it for last year's Inktober and wasn't really happy with another repeat.  Basically my heart wasn't in it, but it wasn't until Scamp, my most honest critic commented that it looked a bit flat that I decided to leave it and start something new.  Then I saw her feet in her fancy slippers resting on the corner of the coffee table.  Draw what's in front of you.  That started out as my maxim this year and that's what I did.  Yes, there are mistakes, but I like the simplicity of the sketch and the fact that it was completed in about 15 minutes.  It worked and it wasn't flat.  It got the Scamp Seal of Approval and that's good enough for me!
It's been a dull day with a (very) few bright intervals but we are going to have much brighter weather soon. Brighter but much colder with winds blowing out of the north, straight from the Norwegian Sea. That's what the weather pixies tell us. Hard frost on Sunday night. Hmm, I don't like the sound of that.
Tomorrow, it's Dentist Day 3 for Scamp. Let's hope it's third time lucky.