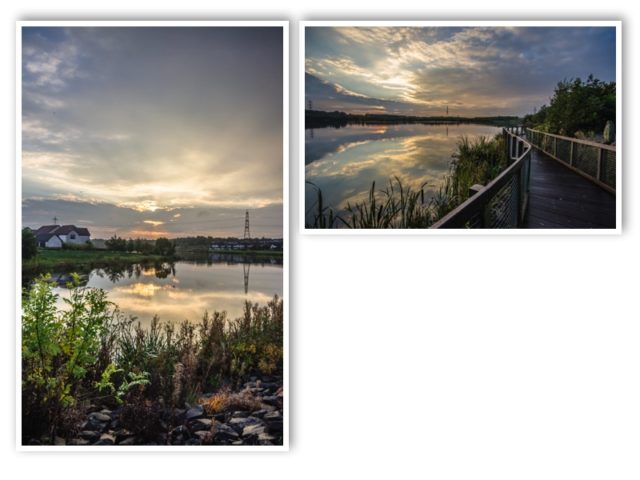 The weather fairies were predicting a good day for tomorrow, with blue skies all around, but for today they were predicting blue as in the colour of water everywhere.  I don't know about tomorrow, but they were dead right about today.  Scamp's phone predicted that it would dry up around 4pm and it did.
Needless to say, there was very little chance of photos during the bulk of the day and no chance of any sketches, even with permanent markers.
We went to Stirling, because:
It's fairly near – This wasn't a day for driving far.
It's cheap to park if you know where to go – £1.40 a day v £2 an hour in Glasgow.
It's still got a good curry shop.
Sorted then.  Had a curry in the Indian Cottage and a quick wander round the shops.  Coffee in Cafe Nero and then a browse through the gallery in Port Street then got tomorrow's dinner in Waitrose on the way back to the car.  It wasn't a brilliant day, but the curries were tasty and mine was super hot with loads of fresh green chillies.
Although the clouds were lifting and the rain was becoming more hit and miss, there still wasn't a case for getting the sketchbook or the camera out of the bag.  It would have been a bit dangerous and maybe even illegal to do a sketch while I was driving anyway.  Just another of the restrictions being put in place by the Scottish government.  Can't drink and drive and now you can't draw and drive.  Whatever next?  They'll be telling us we can't use our phones while we're driving!  Only joking, they'd never be able to police that, would they?
I started to get twitchy once we got home.  The rain was off, the clouds were lifting and there was a wee bit of light getting through, so I grabbed my jacket and 'the big dog', the Nikon and headed out.  I didn't really want to go to St Mo's because I knew the light direction wouldn't make for a good sunset shot, so instead I took the longer walk to Broadwood Loch.  It's not really a loch, it's a big pond – manmade by 'the cooncil' who flooded a boggy chunk of land they couldn't sell to house builders or to the industrial sector.  That's all they did really.  They built a turf dam at one end and let the water level rise.  Initially there was talk of a sailing club and game fishing, but as usual, these ideas were shelved by 'the cooncil' as it would cost too much outside the limits of Motherwell, so we must consider ourselves lucky to have a path round the pond and some distance markers.  Compare and contrast with Strathclyde Loch with its Olympic rowing lanes, its sailing club, cycle track, multiple carparks … need I go on?  It couldn't have anything to do with its close proximity to Motherwell, the centre of North Lanarkshire.  I digress – as usual.  I got a few decent sunset shots using the 10 – 20mm Sigma lens which is simply ideal for this type of shot.  I had something in the bag at last.
Today is 'hump day' for Inktober, 15 days in.  Pass this and you're on the home stretch.  I chose one of my old shoes for today's sketch and since a lot of people are photographing their pens with their sketches, I thought I'd do the same.  Today's drawing was completed on 110gsm Fabriano Sketch using a 0.3 Micron.
Lets hope the weather fairies are as correct in their prediction for tomorrow as they were today.