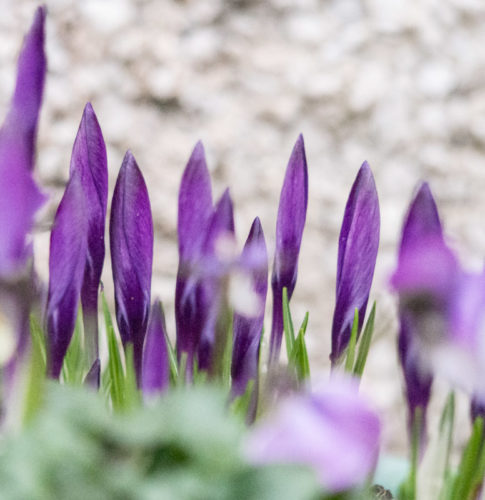 Tonight we were going to Darkest Larky to take June and Ian to meet Crawford & Nancy.
It was a dull, dismal, cold day. We decided to go out for lunch, a light lunch as we would be well fed tonight. We finally settled on The Smiddy out near Doune. Got a table easily enough and Scamp ordered Tomato soup. I fancied the Parmesan, Pancetta and Olive Quiche. Unfortunately, after taking the order, the waitress returned to say that the last piece of that quiche had just gone. Would I like the Highland Blue, Spinach and Tomato Quiche? I felt like saying "No, I'd like the Parmesan …", but I foolishly agreed to the replacement. When it came it was a disappointingly mass-produced looking version that sat on the plate amid the mixed lettuce leaves and the sun dried tomatoes. The sun dried tomatoes were good. The rest was just as disappointing as it looked. I think The Smiddy is becoming the victim of their success. Scamp said her soup had a slightly 'meaty' taste to it, almost like there was marmite or something in it. We may give The Smiddy a rest for a while.
June and Ian arrived at night and we headed of for Larky. Crawford and Nancy proudly showed off their new kitchen and sun-room. It really, and I mean really made us both green with envy. Such a lovely space, and so spacious too. I know Crawford put a lot of work into it and it showed. June and Ian were so wrapped up in each other, I don't think they took much notice.
Food and drink was just as good as it usually is except for the driver who had to make do with a Coke, thankfully a Full-Fat one. Conversation and jokes rattled about among us and it was good to see that Ian gave as good as he got. The only thing missing was a big black labrador that used to come and plonk itself down at June's feet. Unfortunately it had gone the way of all flesh. It was a docile big soul.
Never really noticed the time until Scamp said we should be going. It was 11.45.
By the time we'd dropped everyone off it was 12.30am when we found a parking space right outside the door and came home. That's why this blog was written on Saturday.
PoD was a grab shot of croci in the garden.