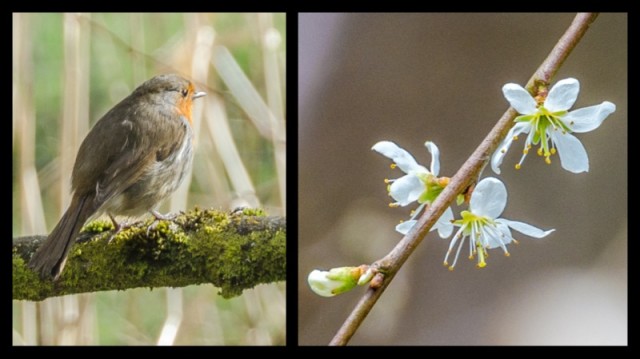 Scamp had Elevenses booked with her sister and Lunch booked with a friend today, so I had the day to myself.
After a wee natter with Hazy on the phone, learning more about my latest apps (Thanks for the links the first one especially is just what I was looking for), I took myself off to buy my dinner (Steak pie) from the butchers.
With the sun coming and going when I got back, I thought it would be a shame to not take advantage of the light and went for a walk along the railway line. I'd really intended to take the Nikon, but forgot that I'd put the Oly in the car when I went to find my dinner, I only noticed when I got to Auchinstarry and thought that if two heads are better than one, then two cameras would be too, so I stuck the Oly in my jacket pocket (a tight squeeze with the 45-200mm lens on) and off I went, but not before getting a 15min sketch done of a strange wee house near the canal.  It wasn't quite in the open air, I was sitting in the car, but I timed it and it wasn't done from a photo or a tablet screen.
The weather was much kinder than it had looked with a bit of a breeze, but nice warm sun. The breeze was helping the clouds to scud across the hills and I got some record shots to be the basis of some possible paintings later. I liked the light on the robin which was sitting on a branch across the burn from me, at least 4m away and the picture above is a severe crop to the centre of the frame. The blossom is a bit of a cheat. The branch was actually hanging vertically downwards and I rotated it when I cropped it in Lightroom. That gave me a diagonal composition and also helped remove some extraneous branches that were getting in the way. Not a big cheat, but a cheat none the less.
That's about it really. A pleasant walk along the railway to Dumbreck and back. Saw a couple of deer feeding, but they were in the middle of a little stand of trees and I couldn't get a clean shot. I tried of course, but the results weren't all that inspiring, so they went in the bin. I'm being a bit more ruthless with my thinning out these days. The external drives fill up at an alarming rate otherwise.