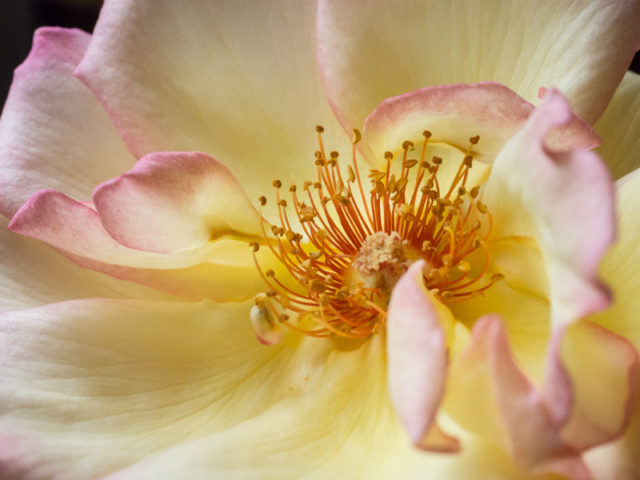 Never a truer word spoken. If only I could get a dirty big spanner!
Both of us were loathe to get out of bed this morning. Both of us reading books that were totally unputdownable. Finally we sort of drew lots to decide who would go for a shower first. I chose to be the first to close the book.
With the plans for the day in ruins, we settled on Perf as Glasgow would be overrun with folk wanting to go to the Championships and Embra was winding itself up tight for the festival but the east was looking better than the west weatherwise. Also, I wanted some (more) coffee – you can never have too much coffee, can you JIC? Finally, I knew there was a good bike shop where I was sure I could get a pedal spanner. Perf it was then.
We drove through drizzle which turned to intermittent rain which turned to heavy and then torrential rain until we got to Gleneagles where the rain mysteriously stopped and blue sky opened out above us. The sun was shining and, although there were heavy black clouds in the rear view mirror, there was brightness ahead. We'd made the right decision.
Parked in our usual carpark which used to be an expensive NCP until they sold out to the Perf council who applied sensible charges. Not something that happens every day and not something that will ever happen to NLC. We walked in to the town and through the 'farmers market'. I had a look in the Oxfam bookshop, but there wasn't much to enthral me and the two prats who seemed to be in charge were too busy boosting each others egos with pompous reviews of films they'd seen and became so irritating I left empty handed.
Scamp suggested lunch in Cafe Tabou and we got a table without any bother, mainly because it was quite early. I'd forgotten just how good the food is there, but Salad du Chef and Traditional Cassoulet reminded me. Just simple good food well cooked and presented. Ok, it's not quite so simple if you have to cook it yourself, but it appears to be simple food and that's the clever part. We left feeling that we'd both eaten well. Scamp's was Seafood Risotto followed by Coley en Croute.
Walked down to cycle shop, but he didn't have a pedal spanner in stock. Typical. On to The Bean Shop, only to find that they'd run out of the coffee beans I was coming to buy. They'd have them in by Thursday or definitely by Friday. Disappointment number three. We went down to the river and stood on the overhanging vantage point to look down on the river. Just like being on a ship. The water was very low, even the rain we've had for the last week wasn't enough to raise the water level by much. Turned and headed for the carpark although I knew there was another bike shop I could try near the carpark. Again, they didn't have the spanner. This was beginning to sound a bit repetitive. However one of the mechanics gave me some interesting tips, like soak the joint in Coke! Apparently the phosphoric acid in Coke will destroy the aluminium oxide that causes the two metals to seize! Gave up and headed for home and Halfords.
The sun was still shining and it shone all the way to Cumbersheugh. Stopped at Halfords and yes, they did have a pedal spanner. It looked like a toy one. The handle wasn't much bigger than the one I'd used last night. I said I wanted a 'real' one and he admitted that it might not be any good, then he showed me the one the bike mechanics used, but they don't sell that one any more. Typical. It was a real one. I left empty handed for the fifth time that day.
I decided that it was worth driving in to Glasgow to see if Dales was open. Scamp agreed. Drove in parked and almost immediately found exactly what I was looking for. A sensible looking spanner with a long handle to give a decent bit of leverage and for a sensible price. Bought it, said thank you and headed home to sort that bike out!
Removed both wheels. Jammed the left crank in the workmate and tried that dirty big spanner. After the second try the white flag went up from the pedal and the bolt turned. Success at last. Both the mechanics in Perf had agreed that what was needed was a dirty big spanner. They were right. Now, before I put the SPDs on, I'm going to grease the threads well, so I don't have to go through that rigmarole again.
PoD today was a macro shot of a rose. According to Scamp its name is Troika. It has beautiful colours and even more beautiful perfume.
Tomorrow I think we may be getting Public Transport in to Glasgow to see a cycle race and then I'm hopefully going to bolt the cleats on to my new cycle shoes, bolt the new SPDs in place with the dirty big spanner and then go for a run on my carefully washed and cleaned Dewdrop.