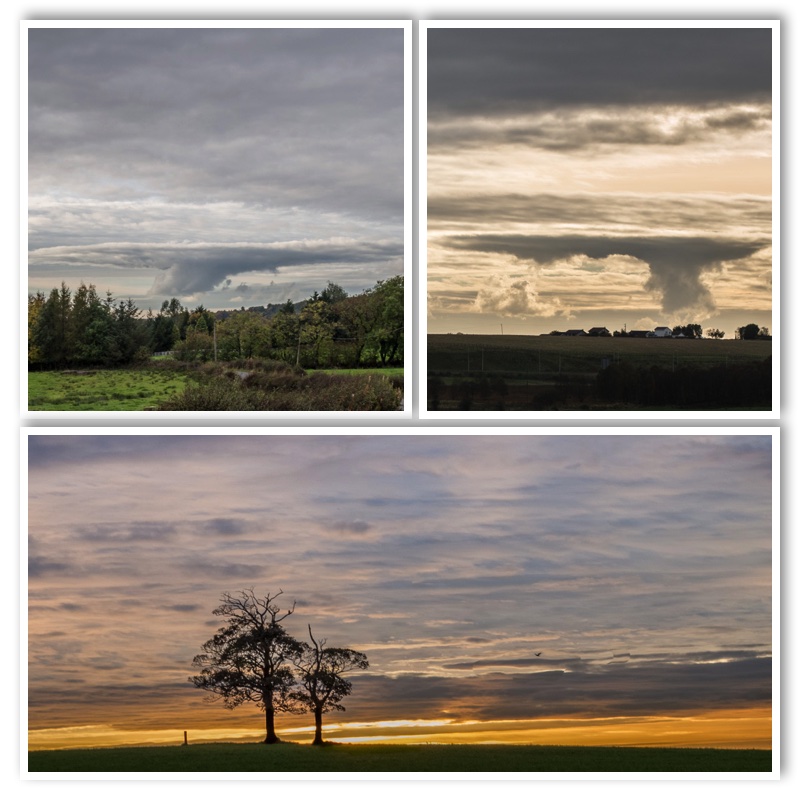 That is today's target.
Yesterday, or to be more exact, early this morning I was still writing the blog just before 1am.  That's what happens when you try to cram in 1 hour's driving 2 hours of Salsa, a pen sketch, photo processing, posting to the now despicable Flickr and blog writing into six hours.  It just doesn't work.  I must try to clean up my workflow on Mondays and Wednesdays.  Thursdays?  They're not so bad.  Still bad, just not so bad as Mon and Wed.
Today we went to the leisure centre in the early afternoon.  Me to gym and swim, Scamp to swim.  It was very pleasant.  Gym wasn't busy and neither was the pool.  That's because we are in the middle of half-term week, so loads of families are off grabbing some last minute foreign sun.  I'm not complaining, just explaining.  After a late lunch I went to find some photos and if possible find something to sketch.  "Nights are fair drawing in now" as Billy Connolly said and it's true.  The sun is setting sooner these evenings, so although it provided me with some lovely sunset shots, it also cancelled out any opportunity for sketching in the wild.
Earlier in my driving around I spotted some strange looking clouds.  I thought it was the end of the world, such strange shapes.  It turned out to be Cumulonimbus incus.  Google it.  It's a classic anvil shaped thundercloud.  Luckily they sidled off westward before they could drop their thunderbolts and the inevitable rain.  The sunset really was lovely.  I don't usually shoot sunsets because you get suckered in by the colour contrasts and just shoot wildly, but this time I planned the shot with the old tree and fencepost in the middle distance to hold the viewer's eye while allowing them to appreciate the colours in the sunset.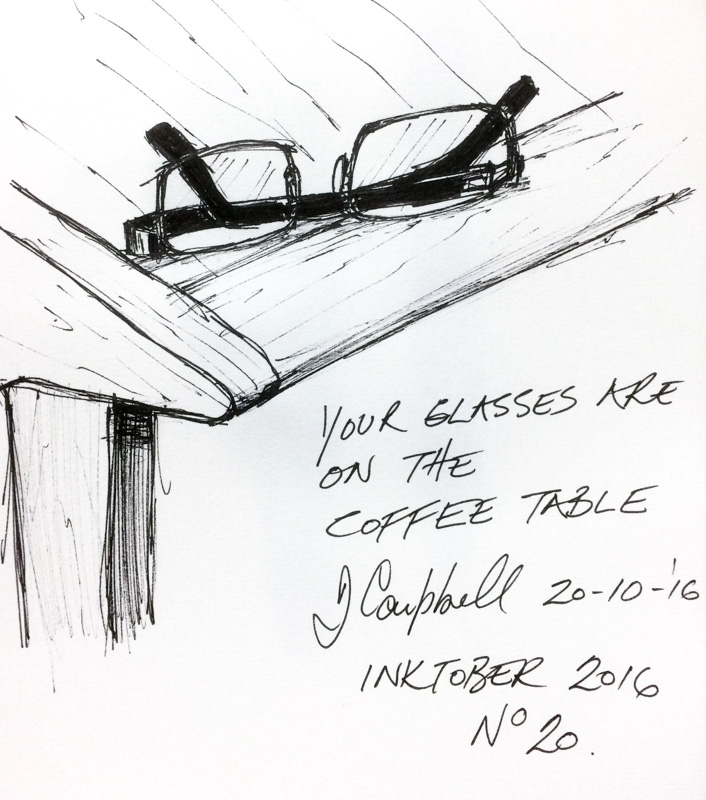 I was stuck for an Inktober shot tonight and it defaulted to my glasses on the coffee table.  That meant I couldn't wear them and that's my excuse for poor proportions.  That coffee table is almost forty years old, an antique.  It was my second year project at college and it's still standing.
Well, that's it.  I'm hoping to get to bed the same day I woke up.  It may happen.