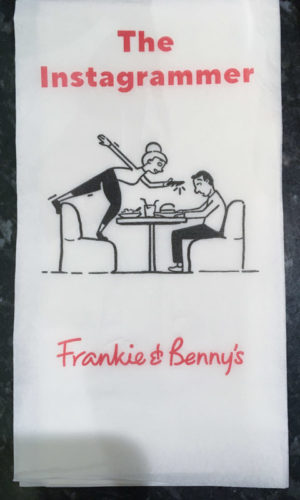 Set the alarm for 6am. Up and out after a tea and toast breakfast. Drove through fairly heavy traffic along the M80 and the M8 with CITRAC still predicting 42 mins to the airport. Didn't take near that time, of course. Checked in without any delay and then we reached security where the traffic was heavy and two of the gates were down. Forgot that I'd put my insect repellant spray in the carry-on bag and had to wait while they searched the bag. Flight was on time and we arrived in Fuerteventura to 29 degrees heat ( I wish Windoze 10 would make it simpler to create a degree symbol). For some reason my phone phoned Fred Parker while we were waiting in a long queue for the taxi to the hotel. He wasn't pleased when I told him about the 29 degrees!
Checked in at the hotel and dumped the cases then went for a first 'Holiday Beer' or two. Dinner at night was underwhelming and there were a lot of empty tables. Whether that was because of the quality of the food or the lack of guests is hard to tell on a first night.
Delighted to find that 'Tina' was the vocalist and sax player tonight. We'd heard her play last year at Elba Sara and we had danced to her music. Scamp asked her to play some salsa and we danced to Carnival which seems to be the only salsa song she knows. For once we made a mess of things. It might have been because the floor was slippery or it might have been a case of too many 'Holiday Beers, Mojitos and G&Ts. The jury is still out. Gave up and went to bed. It had been a long day.
Today's PoD is a quick snap of a serviette in Frankie & Benny's at Glasgow Airport. Someone must have seen us!
Tomorrow we will be relaxing by the pool, hopefully.