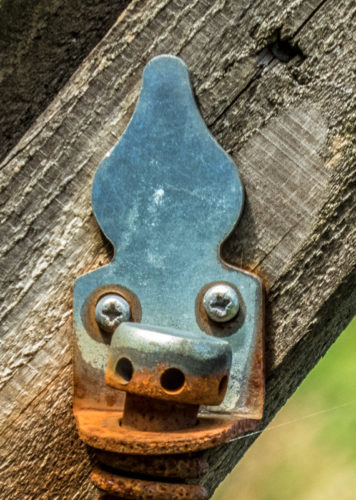 I thought it would be a good idea to go down The Green this morning for a wee walk.  So did a few thousand others, it seemed.
I'd made the fatal mistake of forgetting that yesterday twenty two men had been running around a green field chasing a ball in the rain  Eleven of them got a trophy for doing the running better than the other eleven.  The ones who won the trophy were wearing green and white shirts.  The losers were wearing red.  Today we were driving against a sea of green and white tee shirts.  Luckily.  If we had been going the other way, in the direction the crowd were going, we would still be waiting in that traffic jam.  Also, we started out fairly early and the traffic was light.  Later, when we were coming home the traffic queue was from Parkhead to the slip road from the motorway, in fact they were queueing along the inside lane of the westbound M80, a distance of about 5 miles!  Fanaticism!
However, it didn't really affect us.  We drove to the People's Palace and parked there then went for a walk along The Green to the McLennan Arch and back along the riverside to the suspension bridge.  Along the way I spotted on Mr McGivern who was the bane of my life for the last two years as a PT.  He worked two days of the two years he was meant to be with us.  A ghost of a man who screwed the system and probably still does so.  I didn't speak to him.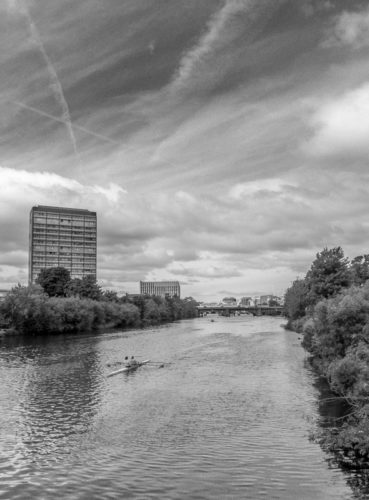 We stood on the suspension bridge and watched the people rowing up and down the river.  Young and old, fit and unfit, but everyone seemed to be enjoying the sunshine, especially after yesterday's rain.  We headed for home after that, without even our usual tea 'n' toast or roll 'n' sausage.
It was on the way home we saw the extent of fandom for Celtic.  So glad we were going the other way.  After lunch and a pretty boring Monaco GP, I drove down to Auchinstarry and walked along the canal to Twechar and back along the railway path.  Saw a Humming Bird Hawk Moth.  The first time I've seen one in Scotland.  Photo wasn't all that good, because I was using the Teazer and it's not really designed for my kind of macro photography.  Should have taken the Oly 10 as a banker.  Next time, yes, next time.  It was when I was crossing the plantation I saw Bolt.  That's his name and his photo is at the top of the page.  Cheery wee guy and PoD.
Dinner was roast chicken with cabbage (because it was there) and potatoes.  Lovely warm day and I well exceeded my step count.
Tomorrow, no Gems, but it's forecast for rain.