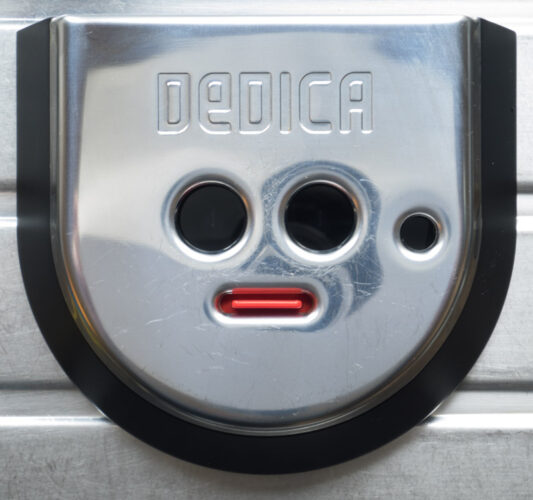 Confusion may have reigned, but there wasn't much actual rain. A bit, but not much.
I'd promised to clean up the inside of the car and that's what I did first this morning. It's not sparkling clean, but it's not nearly as dirty and messy as it was. Not quite in the JIC category, more … lived in!
With the future of the Juke in mind, I phoned Nissan to check if I was actually booked in for a meeting tomorrow (not Thursday as I'd reported in yesterday's blog). I seemed to confuse the receptionist because I didn't have a department or a sales person she could transfer the call to. She eventually just passed it on to the first available sales person. I then proceeded to confuse him too. Eventually I cut to the chase and asked him: "Do you have an appointment scheduled for me to visit tomorrow?" He said "No." Not the answer I wanted, but at least we were getting somewhere. He now wanted to hand this confusing and possibly confused customer over to someone else. He opened my file and found the salesman I dealt with three years ago when I bought the Juke. He said he'd contact him and get him to phone me later. I think he went out to have lunch then and left his phone deliberately in the office. Locked in a drawer, no doubt.
Scamp wasn't feeling so good today. She had been feeling sick during the night and hadn't slept much. For those reasons, she had a light lunch, and so did I because I was still trying to get my head round what had happened. To clarify things we started looking at options for loans or money transfers, basically working out what was the easiest way to deal with the offloading or keeping of the Juke. With my head spinning in a different way now I suggested we take a run to Bishopbriggs to buy a 2 Terabyte removable drive to let me back up the MacBook Pro and the iMac using Time Machine. It's an old but reliable way of backing up your entire Apple computer with more options than there are with Carbon Copier. Don't roll your eyes JIC, I'm not going deep into the technicalities. Carbon Copier is a disaster recovery tool. Time Machine is a file recovery tool. Anyway, we drove to Bishopbriggs and bought the cheapest one I could find with a reputable make.
Back home again, I was just about to go on a 'beastie hunt' when my phone rang and it was the salesman who sold me the Juke trying to unravel the mess. The phone call I got last week from Renault finance was actually telling me about a discount event that runs from Wednesday 5th until Saturday. They had got their wires crossed and had also been booking people for the event from today and causing a lot of problems as a result. To simplify things I agreed that we'd to to the VIP event which will also feature an extra discount (probably less than 1%). So, I have until Wednesday to get rid of the remaining seagull crap, dust the inside of the car. Wash it down and tidy up the boot. I might get the seagull crap removed. The rest? No chance!
There were no beasties posing for photos today. The bees were too busy, the beetles were beetling about, the ladybirds were lazing, even the flowers were fading. I came home almost empty handed and with no quality work.
Scamp was feeling better by dinner time and had some light tomato spaghetti. After dinner I was making my coffee when I spotted him. There is a Cyberman in my coffee machine! It took me a few seconds to prise him out and half an hour to get a tripod and camera positioned so that I could record his existence. What you see above is living proof that Cybermen exist!
Later we found that series 1 episode 1 of Line of Duty was on BBC 1 (also on iPlayer). It's a totally believable storyline about corruption in the police and must be the best cop series on TV. I think we started watching it from about halfway through series 2 or maybe we started at series 3. Worth watching if you haven't seen it before.
Right, so we aren't going to Stirling tomorrow. In fact, by the looks of the weather we won't be going anywhere tomorrow. Certainly not without a good Goretex jacket. It's going to be wet and windy.