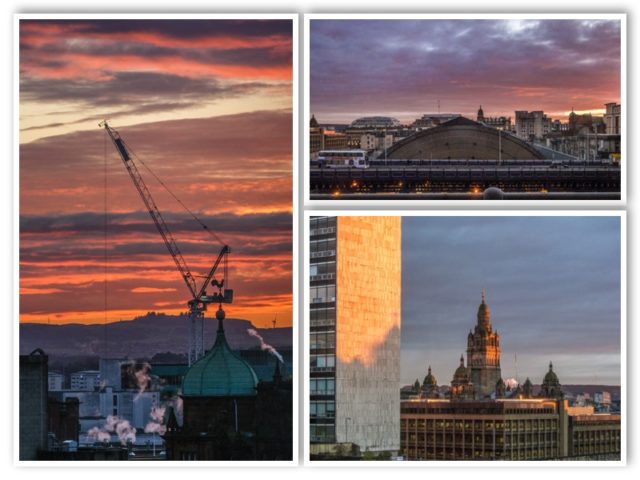 My car is just coming up for eight years old.  Its had a few bits and pieces replaced since new.  The usual consumables like the oil filter and the air filter every year at servicing time.  Every couple or so years it also has needed new tyres when they run a bit thin on tread.  More expensive items like brake disks, wheel bearings and CV joints have also been replaced when necessary.  Sometimes I use good quality third party replacements, but manufacturers parts are always available at an extra cost.  Occasionally I use them when it seems prudent to do so.  All based on the trusted advice from my local garage.  It's a good car and runs perfectly well.
My Macbook Pro is also coming up for its eighth birthday.  It's also had a few 'improvements' over the years.  It's had a memory upgrade and a new hard drive installed, then last year I added a super fast Solid State Drive.  Some from Apple and some from third party alternatives.  Now its battery is failing, so I went to the Apple store in Buchanan Street to find out how much it would cost for an Apple fitted new battery.  I was shocked to hear them claim not to have replacement batteries for "such an old computer"!  Really?  A company the size of Apple can't source the parts to repair its own computers?  I was told by a 'Tech' that I would have to phone technical support to see if they still had any in stock, and if they did the repair would cost around £160.  I don't think so.  Amazon are advertising a replacement battery for £40 and I'm not so ham fisted I can't fit it myself.
Since I've had the Macbook I've become a great fan of Apple, but my allegiance is fading after this example of Designed Obsolescence.
Right, now that I've got that out of my system, here's a synopsis of the day:
Had an entertaining phone call with Hazy in the morning (yes, I did look up the Hive – impressive structure, H), then out to visit the dentist and no fillings, no scale and polish, just a cap replacement and no charge.  What a nice man.
After lunch Scamp and I drove in to Glasgow for some pre-Christmas shopping.  Better to go mid-week when the crowds are at work earning the pennies to spend at the weekend when we head for the hills, literally.  Parked in the Buchanan Galleries carpark with its wonderful panoramic walkway to the galleries proper.  Such a great view of Glasgow (and carpark is cheaper than Concert Hall!)  I headed off to the book shop for a couple of books I'd my eye on, but which turned out to be less than enthralling.  Scamp went looking for girlie stuff.  Met up later and had my introduction to the wonders of Designed Obsolescence – Apple style.  How to kill of a potential sale in one easy lesson.
Coffee and then trudged back homeward, but not before Scamp noticed that Jacques Vert had a sale on.  I'll give her that, she always makes it look as if it's a great surprise to see the sale posters in the window.  More girlie stuff bought.  Walked back across the bridge to the carpark and the light was just marvellous, so I had to stop to take some photos.  Such a beautiful sunset and one you knew just couldn't last, so I made the most of it.  If I'd hurried past I'd have saved myself £1.50 in parking money, but I'd have missed today's PoD (I'd also have brought the price of an Apple replaced battery down to £158.50, but I'm not bitter!)
Back home I found out that the books weren't as interesting as I'd thought and have decided to return them (in pristine condition) tomorrow.  After a lovely stirfry cooked by Scamp I made some scones that turned out the best yet!  No eggs Hazy!
Was posting a condensed version of my rant on the Buchanan Street Apple shop page on Facebook when my eye was drawn down the page to a bloke complaining about exactly the same thing.  So, I am not the only grumpy old man then.
Travel clinic tomorrow to book our jags for foreign climes and maybe take that book back.  Unless Apple phone in the morning and offer me a brand new Macbook Pro – top of the range and an iPhone 7 to go with it to make up for their shocking customer service today.  But then I'd wake up and it would all be a dream  😉