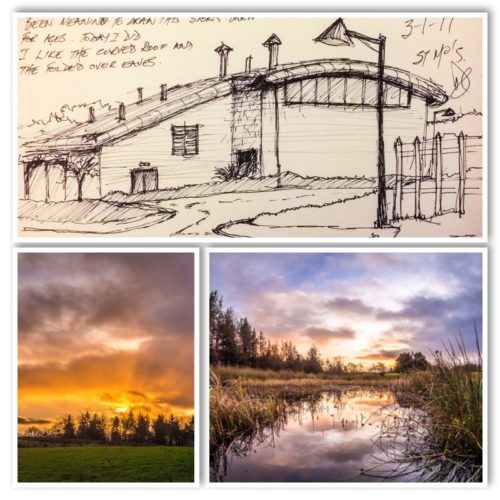 Ordered a sewing machine last week to progress my dressmaking skills. Ordered it from John Lewis in Emba because the Glasgow shop didn't have it.  I thought it could be delivered to the Glasgow store and I could pick it up from there.  No, they couldn't do that because the machine was in the Embra shop, not in a warehouse (?)  Maybe that's a logical reason to JL, but it made no sense to me.  Anyway I wasn't in a rush to get it and there was no way I was going to drive through Embra to pick it up.  I was told it would be delivered within five working days.  I phoned the Embra shop this morning to find out which day it would be delivered.  Here is a synopsis of the conversation after I'd explained that I wanted to know which day it would arrive:
"It will be delivered within five working days"
"Could you be more precise" I asked?
"Eh no.  We don't actually deliver it.  Because it's a small article, it will be delivered by a carrier." *
"So will I get a phone call or an email to tell me which day it will be delivered?"
*"No, but it will be delivered either today, tomorrow or the next day"
Now surprising as it might seem, I can count to five and then add on the extra days for weekends and holidays.
"So you're telling me that in a company as large as John Lewis, and in this day and age, you can't tell me the DAY that my sewing machine will be delivered?"
"Yes, that's correct."
"Well, that wasn't very helpful at all."
Now, remind me.  This is the 21st century, isn't it?  Imagine if I was working and had to take five days off my work on the off chance that my sewing machine was going to be delivered that day.  I've bought a lot of stuff from JL in  the past, but I'm afraid those days are now in the past.  I had thought of buying an iMac from them because they offer an extra year's warranty, but as their delivery methods are so archaic, I think I'll shop elsewhere.
Out at lunchtime for coffee with Fred.  No Val today as he was otherwise engaged.  Good natter with lots of laughter.
Walked over to St Mo's when I came back and got the first sketch of 2017 completed in about 15 minutes.  I keep meaning to time my sketches.  Must do it with the next one.  Two wee boys were passing St Mo's when I was sketching.  I heard them laughing and looked up to see one of them posing for me.  I laughed and so did they.  Just wee boys.  An old man passed behind me soon after and he seemed to be struggling along with a stick.  He seemed bemused and looked as if he was wondering what I'd found to draw in this urban landscape.  But that's it.  It's Urban Sketching.
I got some sunset shots with the Oly 5 and processed them according to Laura Shoe's video  and was quite impressed with the effect.  I'll use that method of combining basic adjustments with an overlay of graduated filter.
June came over for dinner tonight and she and Scamp had a good gossip about everything and anything.
Tomorrow?  Don't know.  Haven't seen the weather.