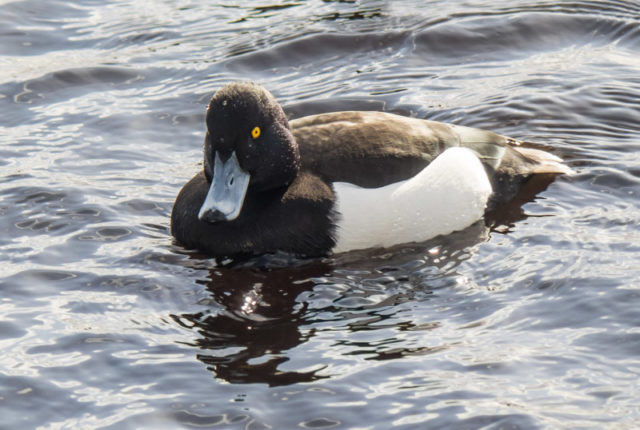 There was snow lying this morning when we woke. Snow in February, that's normal isn't it? Does that mean Global Warming's been cancelled?
Only time will tell if the proposed Global Warming has indeed been cancelled. For my part I think the snow was an oversight. It was fairly quickly removed from all gardens and some active person was actually removing it from the Campsie Fells by the time we were going out. We drove to Drumpellier and found that the snow that had been removed from Cumbersheugh had been dumped there. I presume it was Coatbridge that had paid for the snow to increase its scenic value and it had been inadvertently delivered to Cumbernauld. We walked round the loch. It was very pretty with a clear blue sky, but a cold wind and I did get today's PoD there. It's a Tufted duck and it was only one of the hundreds pestering the swans that are the usual stormtroopers when there's food to be had. It made a refreshing change. Cup of coffee in the visitor centre which had an area cordoned off with serious looking red tape and heavy duty polythene that obscured our view of what was behind it. I firmly believe this is the Coatbridge way of quarantining suspected Coronavirus victims. Scary thought!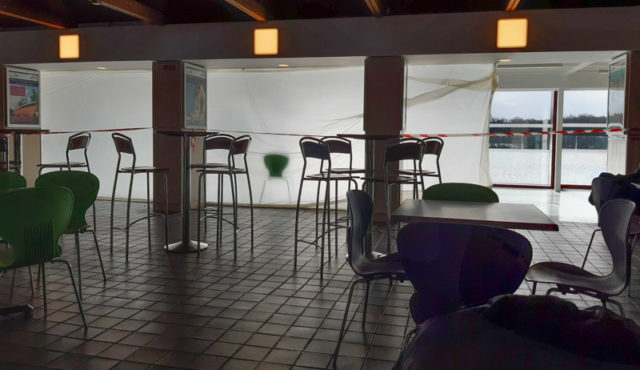 By the time we got back home all the snow had gone and half of the snow on the hills had also disappeared. Probably the work of an NLC operative with a big barrow and a few black bags. Cumbersheugh doesn't get to keep anything. NLC just takes it away to Coatbridge or Motherwell!
After lunch I made some dough for a second attempt at Salt & Pepper bread and set it to rise while I went for a walk. I got a few more photos, but not until I'd reset the time and date on the camera. None of the other settings had been reset, only the time and date! Strange. Despite getting more photos, it was a shot of Tufty that remained the PoD.
I made some soup when I got back and also cooked some mince under Scamp's instructions. Then I fired the bread after I'd sprayed it with water and put some pepper and sea salt on top. It rose well and tastes quite good. I had mince 'n' tatties with beetroot. Scamp had salmon with tatties. Soup was fine. It was bean soup, to which the response is always "I don't want to know what it was, I want to know what it is now!" Proof that the old jokes aren't always the best.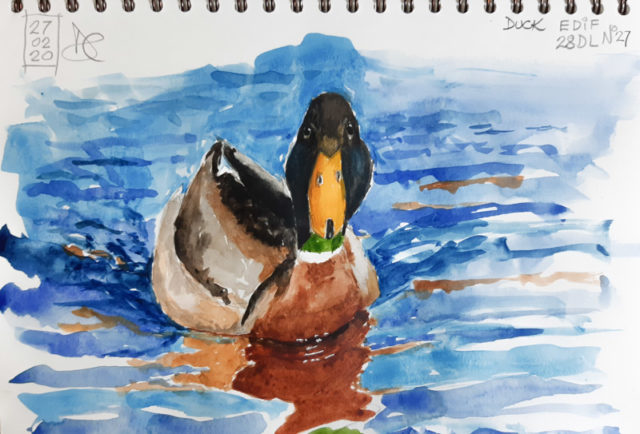 Today's prompt was "Duck". This is my take on that topic. It's a mallard I photographed last year in Cumbersheugh. And, before someone asks, NO I wasn't tempted to draw and paint a Donald Duck instead!
We have no plans for tomorrow.