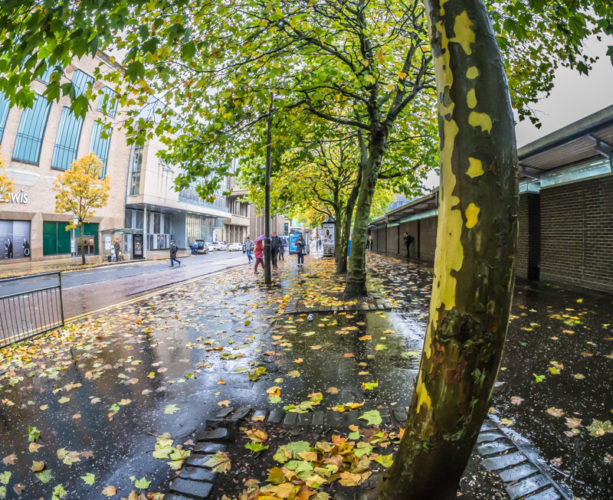 All day, it rained.
As predicted by the weather fairies, it rained all day. It started off fairly light in the morning, but soon it grew more persistent and heavier as the day progressed. We decided to take the bus in to Glasgow with the sole purpose of having a decent lunch somewhere. Scamp suggested Sarti's and I suggested Charcoals. We went with her choice, but first we had a wet walk down Buchanan Street and into the St Enoch Centre to view the artworks in The Unexpected Artist gallery. As usual there were some good paintings, one or two excellent pieces and a variety of things at exorbitant prices that we wouldn't give house room. Worst today was a large canvas of the Rest & Be Thankful in Argyll priced at an eye-watering £960. Honestly, on a bad day I could paint something like this, hang it on the bedroom wall and cover it with white gesso in disgust the next day. It might just have been worth £9.60 for the canvas, but only if I was being very generous. There were others in the same style, but this was by far the worst. Such a shame to see a little watercolour of a hare for £900 less, painted with much less paint and lots more skill languishing among the rubbish on display. It's a great place to visit, because it reminds you that even your worst paintings and sketches aren't as bad as you think, but that there are also works to strive for.
Bumped into Val again. Don't see him for ages, and then we bump into each other two days in a row.
Walked back up to Sarti's for lunch. Cauliflower and Bean soup for starter with Sea Bream and Veg for Scamp and Penne with Meatballs for me. Delicious. Maybe we'll go to Charcoals next time. Walked back to the bus station and got the bus home. Well, got the bus to Condorrat and walked the rest in what had become a light drizzle. Maybe Sunday will be better after all!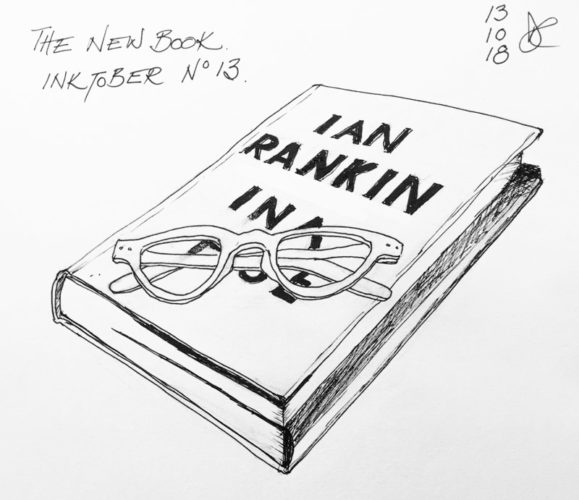 PoD was a grab shot just outside the bus station. Liked the light through the trees and the wind blown leaves on the pavement. Sketch was a pencil sketch inked in with a Micron 0.3 of the new Ian Rankin book I'm reading.
Tomorrow we may go dancing to Mango in Glasgow if Scamp's ankle is ok. Weather fairies predict slightly drier weather.