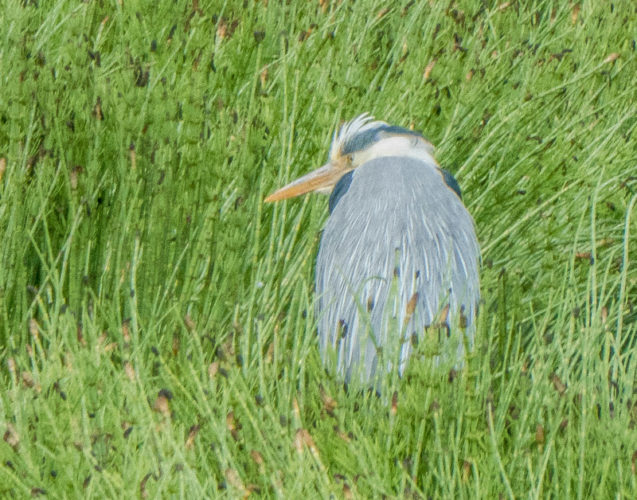 It stared dull today, but it did get better.
This morning it didn't look as if it was going to get better and by midday it was getting decidedly rainy.  Before that we'd done a bit of tidying up in the garden.  Chopped down the part of the rose that runs above the back door.  It's been getting more and more straggly, so it had to happen sooner or later.  It happened today.  It looked a bit odd to start with, but hopefully it will force some growth into the part that runs up the side of the door.
We drove out in the rain to get the makings of tonight's dinner at ASDA and stopped by Costa for a quick bite of lunch.  Came home and the weather started clearing up.  Took some photos in the garden, but they just didn't work out.  May try again tomorrow.
Decided a walk over to St Mo's would be good, so took the whole Oly / Teazer kit with me.  I wasn't convinced that the anti-shake was doing anything.  I'm convinced now.  I switched off the anti-shake and took a couple of shots.  Actually, I didn't need to take any, it was enough just to see the effect through the viewfinder.  Heaven knows what it would be like holding the camera at arm's length like you do when you just have a viewing screen.  The anti-shake will now stay on at all times.  There wasn't much to see or to photograph.  I did see some damselflies, but the wind was quite gusty and they were getting blown about too much.  No chance of a close-up with any camera.  Gave up and came home.
Scamp's sister came in as I was getting the dinner ready (Cod and Smoked Paprika Chowder).  It was really good.  Now June has arrived too, so I'm in self-imposed exile in the front bedroom to get some peace and quiet to write the blog you're reading.
Tomorrow?  Sewing class at JL.  Should be interesting.