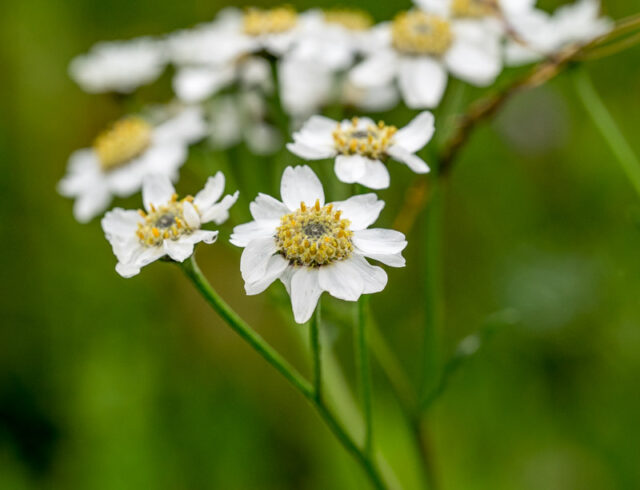 Today was wet, really wet, soaking wet in fact.
It was that typical Scottish summer day. Every form of rain you could imagine falling incessantly from the sky. It didn't come as a surprise, we knew from the weather reports that today was going to be a washout, so we'd planned for it. We went for the messages!
We drove to Waitrose in Stirling in the morning. We needed shopping and there was no point in wasting the warm sunny day that had been promised for Friday, so we thought it made sense to use up Thursday wandering round Waitrose filling a trolley. When we got to the till I thought we'd actually managed to buy Waitrose. We nearly did.
Coming back, the rain was even worse and the spray thrown up by the cars was like diving through fog. I was amazed at the number of drivers who chose not to use lights. The ones who had no rear lights were bad enough, but it was the ones who didn't even daytime running lights who were the worst. A grey car driving through heavy spray on a dull day without lights is almost invisible from front or rear. Rant over.
The rain continued into the afternoon and as I didn't have a photo, I took a walk in the rain to see if I could find some moody raindrop pictures. Instead I found some Yarrow plants. One shot of them became PoD.
After dinner I settled down to paint a wee jam jar of lavender flowers.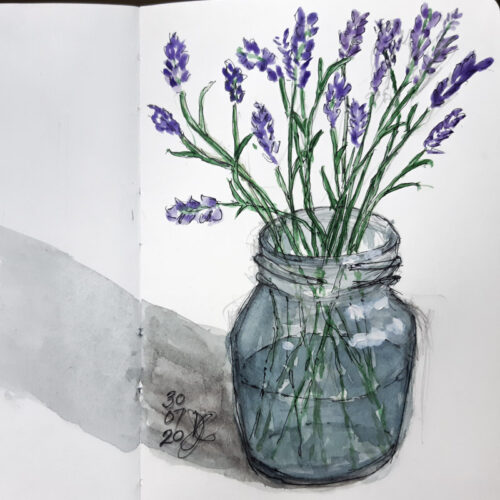 Scamp had cut them yesterday and I'd dropped them into an jam jar of water to stop them wilting. Today that jam jar and its flowers became the subject of a wee watercolour. It's up on Instagram, but I'll let you have a look at it here too. I'm quite pleased with it.
Tomorrow is forecast to be the best day of the week with predicted temperatures in the mid 20s here in the Central Belt. Down in London it's going to be over 30º. Too hot for me! Hope you enjoy it Hazy and Neil-D. Hope the Cambridge pair have a more sensible temperature.
We may go for a walk somewhere if tomorrow is going to be Summer!