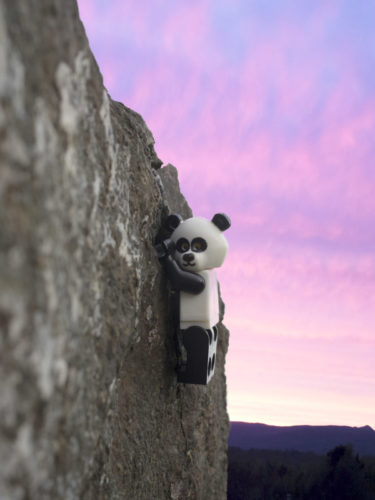 As well as sorting problems, we also did a bit of dancing.
We were out fairly early and in Glasgow for a 12 o' clock start. We started with waltz and picked up another few tips, just tweaks really. Some made little difference, others made things a lot easier. Next it was Quickstep to which we added a few more steps. Lastly a couple of runs through our Tango. In the second half there were two Jive classes running concurrently with two teachers again, now that Ann Marie had returned from Oz. Only three of us today, so it was almost a private lesson. We added to last week's Lindy Hops and practised The Dance of the Seven Spins once more.
When we came back I phoned the plumber and ordered the fitting of the new kitchen tap. He's coming tomorrow and hopefully by tomorrow afternoon we should have a shiny new tap that doesn't drip. Problem one dealt with.
Later in the afternoon I took the panda on in the Dewdrop for a photoshoot and to get some more brambles (just over half a kilo). This was to be a simpler setup than yesterday. This would be a mountain climbing panda. Actually it's a big boulder that somebody has hit with a van or a lorry. I know how that's done now! The result was a big broken corner that made a lovely rock face of a mountain. The background was a sunset taken from the upstairs back window about a year ago. It's amazing the lies you can tell with a computer, a decent bit of software and a bit of imagination.
Dancing tonight was a mixed lot. Far too many men, so I sat out for a while, only for more folk to join. That's when I started writing this blog. Then I got fed up and danced for the last twenty minutes of the class.
When we came home, in fact just five minutes ago, I finally signed up for AppleCare. I think their website was having a bad day the last time I tried to sign up. So now I have two extra years insurance on the iMac, another weight off my mind. Problem two sorted.
Hopefully I'll get my knee sorted tomorrow at the physio and that will be another tick in another box. Always hopeful. Totally unlike me!  Oh yes, and fingers still crossed, but the leeks survived the day.  The bird keeper outer is working DV.