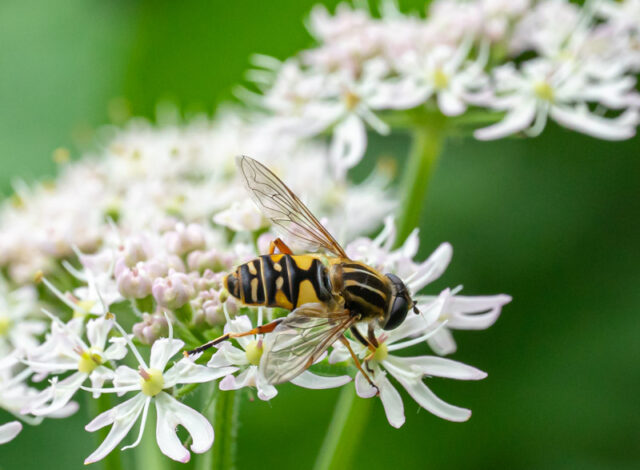 Looks like that's the end of the hot summer days for a while.
We knew it was going to happen. All good things must come to an end and so do the dry days. Today started out with lovely sunshine, but we knew it wouldn't last. The weather fairies had been adamant that thunderstorms were on the way, blowing up from the south, but you always live in hope that they got it wrong. They didn't and not long after midday the first peal of thunder sounded the end of the hot dry spell. It was followed almost immediately by a torrential shower, and that's the way it proceeded for the rest of the day. A few rolls of the thunder drum and then the heavy rain. I'd put out all the plants in the greenhouse to grab some of that free rain and I'm sure they enjoyed it.
Although the sun had disappeared, the air was still that heavy, muggy way you get just before thunderstorms clear the air, so when there seemed to be a dry spell, I got my shorts and tee shirt on with a raincoat on top (because I'm daft, but not totally stupid) and took the weather sealed Sony and Sigma macro out for a walk in St Mo's. I was hoping for some butterflies or maybe, if I was lucky, a dragonfly. Neither of these were forthcoming, but I did manage to grab some shots of a hoverfly, a Helophilus pendulus no less. Commonly known as a Footballer because of its striped thorax. There haven't been many hoverflies about so far this year, so it was good to get a clean shot of one.
I was only taking an hour out today because I had been making some tear and share bread and it was due to go in to the oven fairly soon. As agreed, I phoned Scamp on my way home and asked her to put the oven on. My timing was good for once and I was in the house barely ten minutes when the next rain shower started.
Dinner tonight was steak for me and salmon for Scamp. Both served with potatoes, broccoli and a few mushrooms that were needing used up for me. The 'tear and share' bread was lovely.
Dancing was Queen of Hearts rumba followed by Foxtrot and finished with Cha-Cha to Jack Savoretti's Dancing in the Living Room. The teachers put in some simplified chassis steps instead of the two half reverse turns for the Foxtrot and that made the dance much more danceable in our living room. The final cha-cha was fine, but the song was instantly forgettable for me. Still, a good work out and good news that there is more than a chance that we will be dancing (not in our living room) by the end of the month!
Spoke to JIC later and heard about Simonne's latest 10k which was 'just a trail run'.  Good to hear she's doing so well and that JIC will be getting back to the gym soon.
Tomorrow looks a lot like today has been with heavy showers and the possibility of thunderstorms for most of the day. We might manage a walk in one of the dry spells.