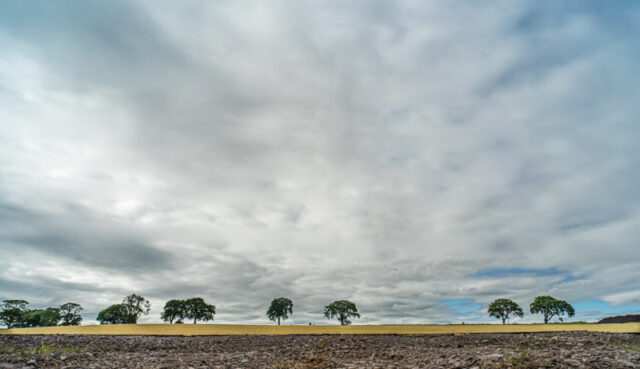 Chicken Burger (No barbecue sauce). Cheese Burger (No mayo). Foodies are fastidious.
Today we drove to The Fort to spend one of our M&S vouchers on ourselves. Sometimes it's nice to spend money you don't really feel you've earned on something. Today it was mainly alcohol. For some reason you can't spend Tesco vouchers on alcohol, petrol or tobacco products. I fail to see the common factor there, but I presume Tesco see the hidden logic.
After our splurge, we went for a walk around this emporium of retail therapy. I went to Waterstones and found a few interesting books I might try on Audible or Kindle. Probably Audible because I've just finished my last book and my next credit has just appeared, also because I've got an interesting 'Real' book that I can read and it's got illustrations which obviously you don't get with Audible. Scamp knew she'd find me browsing in Waterstones, so after she dragged me away from the books we went for lunch.
We walked over to Ben & Jerry's. Not really B&J, but that's what we always call it. It's really Frankie & Benny's. It used to be our go-to place for breakfast when we were flying off to go on a cruise or to have a late deal week in the sun. In the days before quarantine, face masks and Covid. Now it's just a fairly cheap place for lunch. The burgers are usually good and the chips are such a temptation! Today's choice, as you can see from the title was Chicken Burger for Scamp and Cheese Burger for me with the usual alterations. Both were delicious, but the overpriced lemonade was stale tasting. Nothing is perfect.
Stopped off at The Shops on the way home to get pineapple in M&S plus a bottle of gin and four pineapple cakes in Aldi.
I took the Dewdrop out for its second run this year and went to my usual quiet place alongside the railway. Today's PoD came from there. Originally there were the overhead wires cutting right across the sky in the photo, but about an hour's work put paid to them and left a much better picture. While I was walking around looking for more photos I felt wee nip on my front and brushed away what I think must have been a cleg. It had bit me right through my tee shirt. I couldn't see a hole, so it must have been using a syringe to draw off some blood. Another nip on my shoulder a few minutes later meant that it was time to get back on the bike before my tee shirt was ruined. Luckily I had some Piriton tablets and an old tube of Anthisan cream in my saddle bag. They got to work immediately and got the swelling down. No mark to be seen now.
Took another few shots on the way home, but the Beech trees were the clear winner of PoD.
It was a lot cooler but the time I got home and the sky had clouded over quite a lot. It's supposed to reach 27º tomorrow. We'll believe it when we see it.