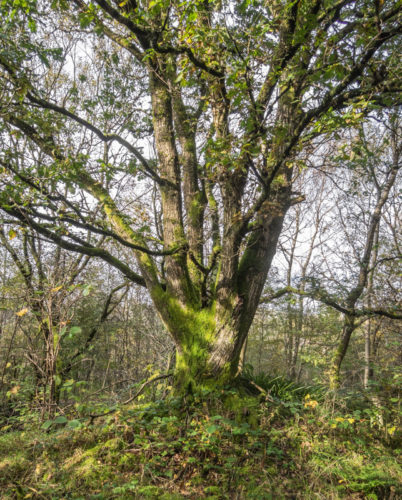 Today there will be no lying around. Today I will be active.
That's what I said anyway. Out fairly early to drop off another sample at the doc's. Don't know what they find so fascinating about my pee, but it seems to keep them amused. Back home and today's work schedule included cleaning the downstairs toilet. It didn't take long, certainly not nearly as long as the bathroom last week. Probably that's partly due to the fact that it's a tiny little space. However I did give it the full "big clean" as one of my cleaners used to call it.
After that it was lunchtime and Scamp suggested I have a couple of slices of my excellent bread with some Wiltshire ham between. What makes the bread extra excellent is that it's made by Prince Chic (Charles to you, but Chic to his friends). I don't suppose Chic actually mills the flour himself, but it comes from his estate and it makes very good bread. It was also cheap at Waitrose or I wouldn't have bought it.
When Gems came in I sat and talked to Margie for a while and showed her my sketches for Inktober. Margie is always very complementary about my work, but she produces some startling paintings herself. Veronica slipped a copy of Wildlife Photographer of the Year onto the table. It seems her son-in-law is a keen wildlife photog. I wouldn't say that what I take are wildlife photos, more landscapes and macros. I like looking at landscape photos, but find it hard to compose them properly when I'm out and about with a camera. There's no such problems with macros. With them the big challenges are more technical, like getting the aperture right and trying to get the best use of light. Also there's the stalking of the tiny wee insects. Great fun, but not really artistic. On first glance at the photos in the book, I'm amazed at the quality and detail. I'll have a good look before I have to give it back next week.
To continue the 'active' theme, I went for a walk along the canal and then on to the railway and that's where I saw today's PoD. It's an old oak tree and I just liked the way the light hit the trunk. It was good to be out in the fresh air under  a blue sky for a change. Took a few more shots, but you'll have to visit Flickr to see them.   Walking back along the canal, I saw a goosander surface quite close to me with a fish in its beak.  Knew I didn't have time to grab the camera from my bag and focus, so I just watched it for a while.  It looked quite pleased with it's early dinner.  Back to M&S for the makings of our own dinner and while I was traipsing around, I got the signal that I'd completed my 10,000 steps. Happy.
Dinner tonight met with a mixed reception. I thought it was great, Scamp was more critical. It was Prawns with Spaghetti and Courgette Spaghetti. Scamp didn't like the dill that was in it, I didn't mind. Maybe needs a bit of work.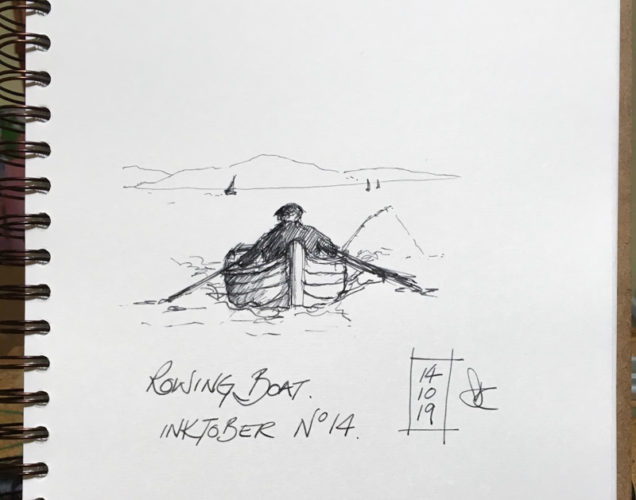 The topic for today was "A Rowing Boat". There aren't many rowing boats lying around waiting to be sketched in the Central Belt of Scotland, so this one came straight out of my head. I quite liked it.
The plan for tomorrow is to get up early and then go to the seaside. Not sure if that will be east or west coast, but the weather looks like it will be fairly dry.