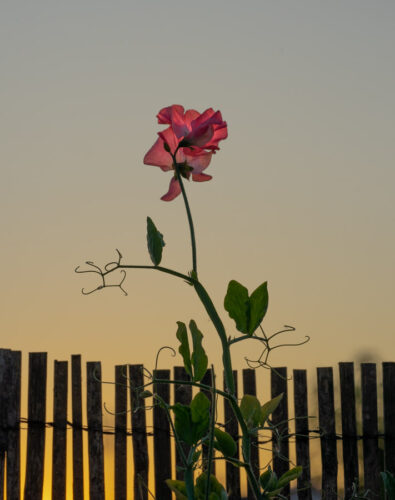 The assault on Croy Hill, the reverse direction.
Scamp suggested we go and visit Silvanus, the Roman warrior's head that stands on the edge of Croy Hill, and instead of walking the usual path from Croy itself, we could walk along the canal and up on to the old railway line and tackle the hill from the north. It was a beautiful morning with blue skies and sun, so the walk seemed like a good idea, but first I wanted a closer look at a plane.
We've seen and heard a Spitfire flying around the town and I wanted a closer look. With that thought in mind we drove up to Wardpark and past the airfield, but saw no evidence of the old warbird. Disappointed I drove over to Kilsyth and from there to Auchinstarry where we parked and put on sensible walking boots for the walk.
I'd forgotten just how steep the climb was from the canal up to the old mineral line, but thankfully once we had reached that path, most of the hard work was done and we were on level ground for a stretch. The statue of Silvanus was much further along than we remembered, but as we were walking I could hear the sound of the Spitfire's Merlin engines although I couldn't see the plane itself. I checked with Flightradar24 and found that the plane was almost over Carron Reservoir, about 5 miles away. The sound of the plane faded as it dropped behind the hills. We walked on and as we neared the statue we could hear it returning. This time, with the help of Flightradar I found it heading straight for us. I took a few photos of it before it banked and overflew the airfield before climbing and performing a neat slow roll. Then it turned and headed back with flaps and undercarriage down. A few more photos before it disappeared over the hill to the airfield. I wasn't sure I'd captured it, but at least it was better than nothing. A little bit of research at home led me to its website. You can book a flight in this two seater Spitfire. £3,000 will get you a 30 min flight in this old lady, which is five years older than me. I may have to save my pennies for a long time before I book that flight!
We met a bloke at the statue who was a Kilsyth local and was impressed that he'd ID'd the Spitfire. He wasn't a fan of the Silvanus head, but like us was pleased that it hadn't been vandalised in the time it had been up on the hill. We said our goodbyes and headed up over the hill while he seemed to take a lower path. I must admit I was wary of the hill because we'd passed notices to say that the cattle were back on the hill for the winter. These cattle are big brutes, if I remember right and I don't like cattle at the best of times. "The best of times " being when there's a fence between them and me. There are no fences on Croy Hill. However we didn't meet any today and we took the 'easier' paths where they were available, missing out the tourist routes over the tops.
When we had passed the top and were coming down the other side I realises Scamp wasn't behind me. I walked back, expecting to find her having a seat somewhere. She was nowhere to be seen. I shouted for her, twice, but no response. I changed to a wider path that was closer to the edge and there she was. Did she not hear me shouting? Yes, she had. That could have been a time to pick up a 'black monkey', but for some reason I didn't lose it. I think I was just glad to see she hadn't come to any harm. She said she was on the right path and knew I'd eventually realise I was on the wrong one. That could be the story of my life!
When we got back to the car it was absolutely boiling inside. Drove home with the air con on full. It was lovely.
I spent the afternoon cleaning the sensors of the two Sonys. They seem to be absolute dust magnets. They are a bit cleaner now. Not perfect, but a lot better than they were. After that I got a request from Jamie to fix a photo for Sim. It was a fairly easy bit of editing, made even easier by the new Photoshop. Scamp was cleaning up the leaves in the back garden and managed to scrape both arms raking leaves from under the blackcurrant bush. Then it was Guinness and Pimms time in the garden, in the sun.
Fish & Fried Potatoes with tomatoes for dinner. A new twist on Fish & Chips. After that we sat in the garden while I listened to the end of my Alan Parks book, Bobby March Will Live Forever. Good story with a poor reader. It was there I got PoD. I was looking at a wee single sweet pea flower backlit by the setting sun. It took a wee bit of editing to get it looking like my eyes saw it, but that's what Lightroom excels at.
A quick practise tonight. Just about half an hour at the most, but we covered Tango, Waltz, Cha Cha and Bossa Nova in that time.
Tomorrow Scamp is intending to go for lunch with Isobel, June and Ian. I'm hopefully meeting Val for coffee in a different place, but at almost at the same time. Scamp and I will be able to compare and contrast our experiences!