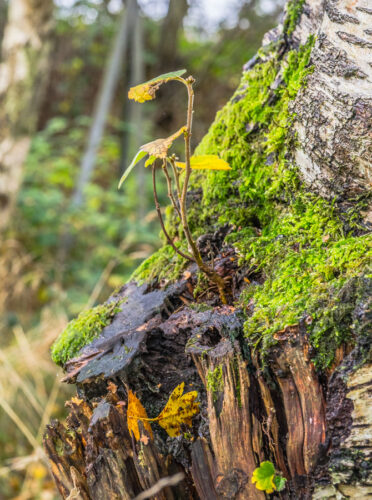 Halloween and the day the clocks went back to GMT, plus the end of Inktober 2021.
All that and it was still raining!
The only useful thing we did today was to walk to the shops to get some veg for me to make a veggie chilli. For something that changes every time I make it, I was surprised when it actually turned out quite well today. One courgette, one Red Pepper, half a Red Chilli and Onion (chopped fine), a Red Onion (quartered), a large Tomato chopped, a tin of Kidney Beans and half a tin of chopped tomatoes. The veg fried for five minute or so then the rest tossed in along with a teaspoon of cocoa powder (thank you Aunt Belle). Brought to the boil then simmered for about half an hour. Served with rice and pitta bread if you have any. It wasn't blindingly hot, just hot enough, but Scamp's Lime Cheesecake finished things off and performed any cooling action that was required.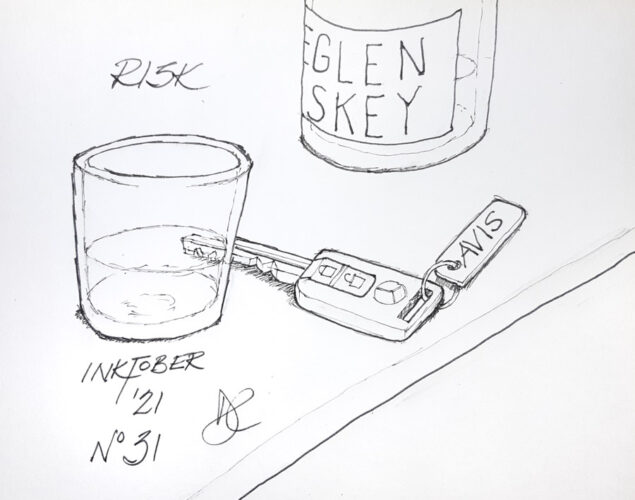 After we returned from the shops and before the culinary skills were on show, I went for a walk in St Mo's and got today's PoD which was a tree sapling growing from a stump of a tree. I just liked the idea of a tree growing in a tree. Sketch of the day was for the final prompt of Inktober 2021, 'Risk', and was a glass of whiskey, half finished with a set of car keys beside it. We all take risks. Sometimes the benefits mean the risks are worth it. Sometimes they're not. I'm not making judgements here, just drawing an ink sketch. Strangest thing though, when I was walking upstairs to photograph the sketch for posting. I always do it under my daylight bulb, anyway I was singing a line from a Roger Waters song 'Four Minutes'. Listen to it and you'll see why I mention it.
I'm rushing to get this posted before the month changes …
… It's posted with less than a minute to spare, now I can finish it.  The day did brighten up a bit and later in the evening I went to the door and stars where shining in an almost clear sky.  I don't think it will last, more clouds, more rain predicted for tomorrow.  I think tomorrow we might go shopping in the morning and Scamp has plans to have coffee with June in the afternoon.  I have a final sendoff planned for Inktober 2021.  It wasn't my favourite Inktober, but I got all 31 sketches done in time.  That's good enough for me.