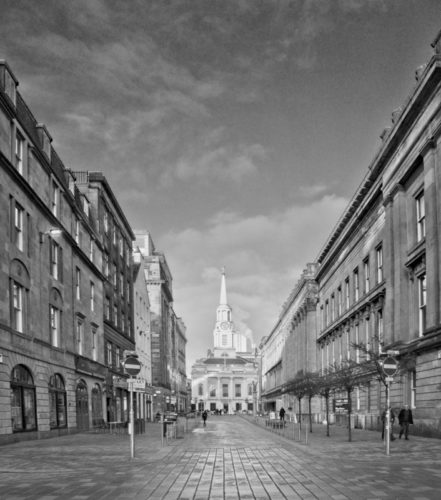 It was cold this morning when we woke and that cold stayed all day.
Phoned the surgery to get the result of my blood test and it was fine. It was back to normal, but the doc had given me a course of penicillin to take to completely clear up the lingering UTI. Good result. Good start to the day.
Drove into town to go dancing and found out that we were doing a host of dances today. First we rattled through the seven spins of our jive routine. Then Michael started us on the Rumba which we hadn't done since the Hamilton class years and years ago. After that we had an introduction to the Cha-Cha, which, again we had done before, mainly on sea days on a variety of cruises, but never in so much detail. Who knew your feet had to stay on the floor at all times? Finally we did a fairly representative waltz and a quickstep. Five dances in an hour. That's not bad going. I think that's us prepared for the workshops on Saturday in Strathaven, provided we can lay our hands on a pair of boilersuits.
Walking back from Blackfriars I looked along Hutcheson Street and saw the old Hutcheson's Hospital lit up by the afternoon sun. It looked like a good subject and that's why it became PoD. A fair bit of post processing in LR and ON1 2019 which meant the digital noise was a bit overpowering, but I managed to tone it down a bit in LR. Bought a couple of half pans of watercolour paint to beef up the Joan of Art painting box.
It tried to snow a bit as we were leaving Glasgow, but didn't come to much. We weren't sure if we were going to salsa tonight, but finally agreed that it would be fine. That was before the sleet and the snow on the M80 going in. Luckily again, it didn't last and we arrived in fairly good time for Scamp to help out with the last half of the 6.30 class.
Moves in the 7.30 class were Astrella Complicada, Prado and Bayamo. Enjoyed the class although it was smaller than previous weeks.
Tomorrow I'm a Joiner for Shona fitting a lock to her bedroom door and then a Roadie for Scamp who's got a gig for the Probus club. Not her favourite audience.