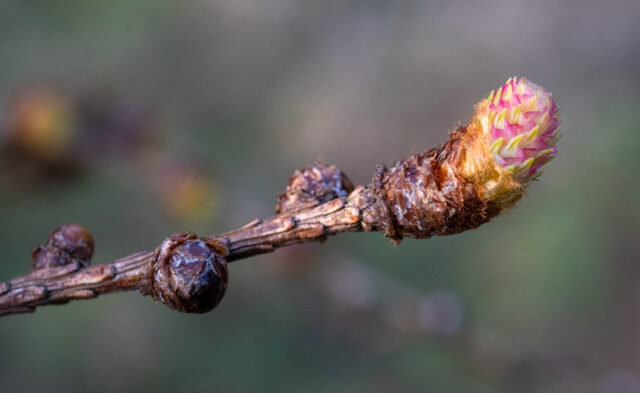 A long day with a good result.
Phone call from the hospital at around 9.15am to ask if we could manage to get there for 10.30am instead of 12 noon which was the time we were told to be there. No explanation, but it was possibly because of cancellations due to the the weather which was quite 'interesting'. Hail showers and gale force winds then blinding sunshine would make some people want to reschedule. We just said "Yes".
Drove in to Glasgow and got parked in the correct place for once and Scamp got booked in. When she was called through to the clinic itself, I left to go home. Drove through what really was a car park on a four lane road reduced down to two lanes. Found myself in the correct lane except it was blocked by a white lining lorry. Fought my way through and eventually got on to the motorway heading east after losing almost an hour clearing the stramash. From there it was easy going.
After a cup of strong coffee the world began to settle down. I'd been told two and a half hours for the prep, operation and recovery, so I reckoned I had enough time to go and get some essentials at Tesco and put some expensive fuel into the car too. I'd just got to the self service till when my phone played the 'unknown number' tune and an 0141 number showed on the screen. Would this be another automated american robot voice telling me it was from The Amazon Prime? No it was from the hospital to say that Scamp would be ready to pick up in 15minutes. I thanked the bloke and said I was on my way. Paid for the stuff and body swerved the petrol station and drove back in to Glasgow to the hospital.
By now the log jam at the roadworks had extended itself by about 200m further down the road. Where, in the morning, I'd been able to just cruise into the hospital carpark, now there were about ten vehicles in front of me and they weren't moving. Long story short, I got there, picked up the patient with her clear plastic pirate's eyepatch and we navigated through the traffic jam for the second time today. This time it was easier and I was lucky that most folk were avoiding the lane I needed to be in, so we were on the M8 east in double quick time.
It looks as if the surgery has done exactly what the surgeon predicted. It's not perfect, but it's definitely liveable with according to Scamp. It certainly looks like a clean job. She's not removed the eyepatch yet, and only when she does will she be able to properly assess the full extent of the improvement. Now a week's wait until the next one.
I went for a walk in St Mo's later in the afternoon got PoD, which is a baby larch flower, and then extended the walk down to the shops to get some fish for tonight's dinner which was Fennel, Leek and Cod. It's like a thick creamy soup with fish and prawns in it. Eaten with a spoon! That was our Anniversary Dinner. Later we watched The Apprentice with a Rum 'n' Coke each. Mine was Dark Matter and Scamp's was Kraken.
Wow! That was a busy day. Frantic at times, but with a good conclusion. Tomorrow we are hoping to take it easier and watch the predicted snow fall!