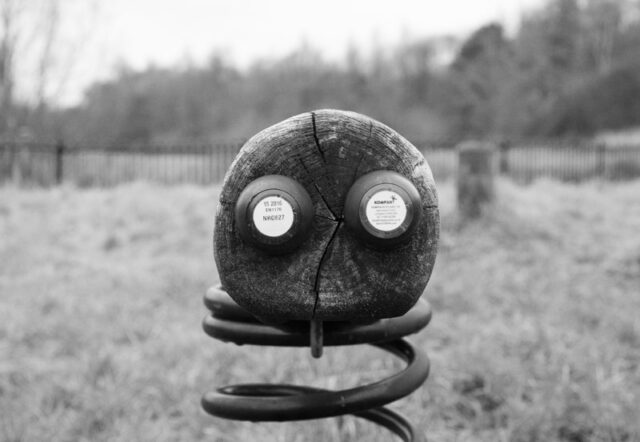 Rather than just go up the road to Tesco, we drove to Waitrose in Stirling, just for fun.
As we here heading north east to Stirling, the sky got progressively lighter and we hoped that signalled a better day ahead. We wandered round Waitrose and bought half the shop. We could have bought more, but there is only so much we can cram into the blue car's boot.
With the Waitrose staff wondering why the shelves looked so empty, we went for a walk through Stirling. The Thistle centre looked very unloved with lots of shops still boarded up. We split up Scamp was looking for clothes and I was looking for books and tech. I found neither, but did have a happy half hour looking at things in those two categories. We drove home and unloaded the car. I'm sure I heard the shock absorbers breathing a sigh of relief.
After lunch I parcelled up the calendars and then walked over to Condorrat to send them on their way, and yes, it does have the Where Was It Took page, Hazy. I stopped in at St Mo's on the way back and grabbed some photos. Didn't think any of them were good enough, but then I remembered The Alien. It's a bouncy climbing thing in the Adventure Playground. I'd photographed it just over a year ago, but I though it deserved a go with the new whizzo camera. There result of that though is today's PoD.
Tonight's dinner was a Charlie Bigham Veg Lasagne. Really full of flavour and one of our favourite 'ready meals'.
As far as tomorrow goes, no dancing class yet, but the signs are looking better, so we keep our fingers crossed. Maybe a walk somewhere scenic.