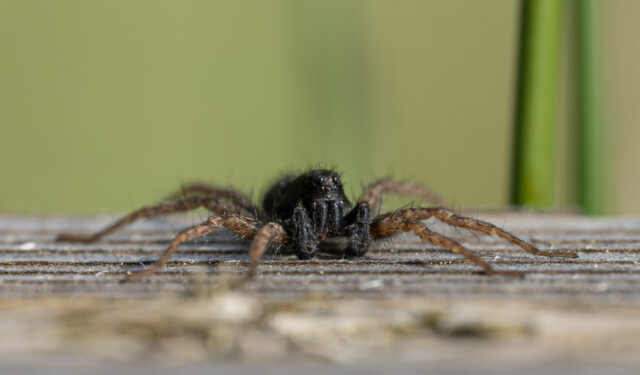 That's me!
But let's start at the beginning. We were going to dance class this morning. Up and out by 10.15 and walking in to the clubhouse of Brookfield Bowling Club, where the dance class is on a Saturday morning, by just before 11am.
We weren't the first on the floor today, that privilege went to a couple who had been learning the first dance for their wedding in a couple of weeks time. Usually we just wait outside and see what delights the cast offs from a Food Bank have for us. It's a terrible shame to see such good food go to waste when greedy guts like us could eat it. The couple. They needed an audience to demonstrate to and who better to show off their dance to, than us oldies and not so oldies. We watched their routine and while not faultless, it was exceptionally good for just a few short weeks of practise.
After they left, we were on the floor. This was really a preparation for next week's ball in Perth which we won't be able to attend. It suited us though, because we got a chance to run through a lot of dances in a short time. Thankfully we got another chance to brush up on our Quickstep, but also the X-Line Tango, the 'Baby' Waltz which might be useful soon as well as the Sallyanne Cha-Cha and the Sweetheart Cha-Cha. Not a bad list of dances to cram into an hour and a half. When we left we had to navigate the 'Boolers' who were playing their first serious match of the year, all dressed in their bowling whites. How the groundsmen and women manage to keep that grass looking so healthy and so short is beyond me.
Drove home by way of the Clyde Tunnel which cuts off a large part of the 40mph narrow lanes while road repairs are conducted, but also the crawl up to the Kingston Bridge. So much more relaxing after a hard morning's dancing.
I think we were exhausted after our energetic morning and just sat around for a while after lunch competing with each other for the shortest number of tries at Worldle. Scamp got 5 and I got 3, Hazy. While Scamp walked down to the shops for potatoes, I earthed up OUR potatoes. Two bags almost full of earth now and two about half full.
Later I took the Sony for a walk in St Mo's, hoping that the heat today would encourage some damselfly activity, but although there was a fair selection of insect life, there are no damselflies as yet. Loads of Wolf Spiders, though. I watched one trying to terrorise an ant, only to be doused in what I think was formic acid from this tiny ant. I don't think the spider will make that mistake again. A full face shot of a wolf spider made PoD.
Tomorrow we might go for a walk, maybe to Chatelherault.