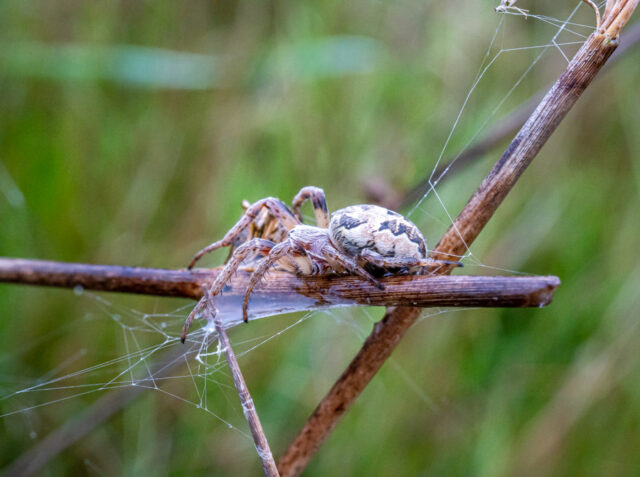 Lots of stuff to do yet, but it's getting clearer what's needed and what's not.
It was a wet morning and Scamp was out to Tesco, which gave me a chance to tidy up the back bedroom and clear a space to work on. When she came back the settee was cleared and ready.
To save time we just drove to The Fort. We were parked right next to another blue Micra. Exactly the same model and style. Twins! I wanted a book at Waterstones and she was looking for cards and gift boxes for yesterday's gifts. I hate that work, 'gift'. It's so lacking in definition and emotion. I'd much rather say 'Prezzy', but I don't suppose you can go into a shop and ask "Where do you keep the Prezzy boxes, please?" So that vanilla word, 'gift' will have to do. In Waterstones I managed to find both the books I was considering, sitting on the rack next to one another, so I bought both. One with a gift voucher (there's that word again. I'll call it a book token next time) and one with real money. The books were "May God Forgive" and "Bad Actors". Met Scamp on the way back from the book shop and we drove home.
Back home it was lunch time and also time for a couple of chapters in my new Robert Pobi book "Under Pressure"which looks like another page turner. (Hazy, I don't know if Neil has read this one, it's the next in the sequence after "City of Windows". Maybe you could mention to him.) I gave myself a limit of reading until 2.30 and then I had to start sorting things out after. I ended up with the settee covered again with clothes ready to go into cases. After I'd done all I could do, I grabbed a camera and two lenses and walked over to St Mo's, hoping for some damselflies again, but there were none. The rain from the morning had disappeared and it was actually quite warm. Much warmer that the 10ºc we had going in to The Fort. I did find a big spider tending its web just by the side of the boardwalk and it became PoD. Not much light though, because those heavy rain bearing clouds were still hung overhead, so I took that as a sign to take my lucky spider shots and go home.
Dinner tonight was a bit of a mix up. Boiled some spaghetti, then cut some shallots and red pepper thin and fried them in some oil before adding some passata. While it was cooking through, griddled some slices of courgettes, aubergines and mushrooms in my ribbed pan. When the pasta was cooked I added it to the sauce and served the veg as a side. It was different and it seemed to work. This chapter is a reminder to me of how I made it.
We had a quick refresher of the "Baby" waltz, the Sweetheart Cha-Cha and the Fishtails from the quickstep.
Tomorrow is the last day of the short salsa class in Bishopbriggs. Who knows what Jamie Gal will throw into the mix!