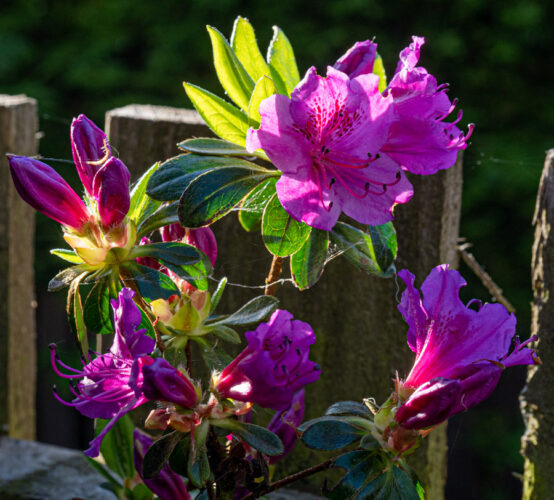 After yesterday's strange behaviour of the Blue car, I was hoping for some resolution, or at least an explanation.
Before that could happen, there was some coffee to be drunk and some stories to be told. Before even that, Scamp was out to get her hair cut. With that done successfully, we headed hesitantly to the Costa in the Town Centre. Nothing untoward happened and the blue car behaved very well.
I met Val and we had Flat Whites and a cake each. He was telling me he'd had a fall and showed me the bruises to prove it. He has been renovating a 1946 radio. Val loves a challenge and this was certainly that. Of course, something of that age doesn't have transistors inside, it runs on valves. Glass valves with all sorts of coils and things inside them and a multitude of pins protruding from the base. I told him I remember my dad taking the valves out of our old radio and cleaning all those fine pins with emery paper, dusting them off and carefully putting them back in place. It was a wonderful thing when he could tune into radio stations in faraway places and hear folk talking in foreign languages. Nowadays we just take without thinking that you can see and hear what's happening all over the globe, instantly on TV or on your phone even. I admire Val's ability to rebuild these old devices.  I showed him the photos in a photobook Scamp and I had had printed of our long weekend in Old Newton.  Jamie and Simonne, he was very impressed with the house and garden, as was Isobel when she saw the book.
I had a word with Isobel who was with Sheila in a different part of Costa's. She looks so much younger now that she doesn't need glasses after her cataract surgery. A very independent woman she delighted in telling me that she manages to put her drops in by herself.
I drove Val home because he's feeling a bit stiff after his fall and also because he's lost a bit of his confidence. Then I went and filled up the blue car before picking up Scamp and Isobel then took the lady with the new all seeing eye back to the Village.
Drove to Stirling, ready for a fight, as Scamp described it. The young bloke on the desk listened to my story and started telling me they didn't have any free appointments today, then when I said I needed the car for next week he relented and managed to get me a slot at 4pm today. I thanked him and we drove home, had a bit of lunch before hoovering up all the sticky tree buds that always appear at this time of year. When I thought the car was looking at least a bit tidier than it had been I drove to Stirling again. Dropped off the keys and sat down to read my Kindle which I'd been bright enough to bring with me. Just over an hour later the young bloke came over and showed me the printout from the computer the blue car had been connected to. He agreed that there half a dozen different failures the test had thrown up. The mechanic had cleared all the fails and re-tested the car and it came up clean, so it was safe to drive. I thanked him for getting me the slot and for dealing with it so promptly, and I was on my way back home, through the rush hour traffic. I'd hate to have to drive through that every day. Fish and chips for dinner. Just what I needed after a stressful day.
The weather today was wild! Gusty wind blowing in heavy rain showers and then blowing them away again to let the sun shine though. PoD was a shot taken in the garden. It's an azalea that lives in a sheltered corner of the garden and is flowering beautifully just now.
Tomorrow we are hoping for a more relaxing day, although it looks like rain for at least some of it.