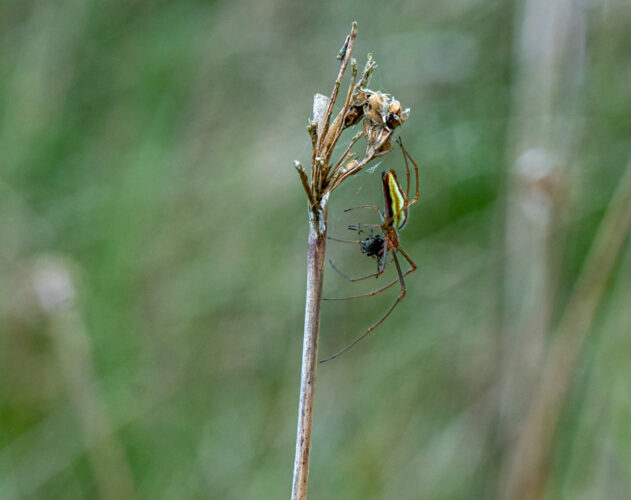 Scamp was out this morning, early and I decided I should make a final push at stuffing things into bags.
Yes, but stuffing things into bags in such a way that I'd be able to find them again later! That took up most of the morning, by which time Scamp had returned with confetti and cards, because we're going to a wedding, not today, thankfully, but soon.
Bag stuffing completed and purchasing completed we settled down to lunch.
With some time to spare, I wangled a 3 for today's Wordle. Scamp wasn't so lucky, with a 6, but at least she did get the word, which is the target to aim for some days. If you haven't a clue what I'm talking about, search the interweb for Wordle and join the people driven crazy by this addictive word puzzle. It's like the old '70s peg game Mastermind with a touch of Scrabble thrown in for good measure.
That entertained us for a while before we had to decide what dinner was going to be. I suggested the easy way out – get an instant curry from M&S. That seemed to hit the spot and off we went in search of that quarry. We found a couple of new curries on the shelves. Scamp chose a Prawn Bhuna and I had a Lamb Rogan Josh we also had some Onion Bhajis. We walked back up the road and Scamp volunteered to take the food home which gave me the chance of a walk round St Mo's. Found today's PoD near the pond. It's an as yet unidentified spider with its dinner of a black fly. No macro lens today, so this was captured with the kit lens.
Back home with just enough time to get changed before we headed off for the last week of Jamie Gal's little pop-up salsa class at the Fort Theatre in Bishopbriggs. Such good fun, and such a pity he doesn't have the time to keep it going. I'll miss the exercise on a Tuesday night.
Back home the Bhuna was too much for Scamp so I 'helped' her to finish it as well as my own. The verdict was that the Bhuna was just hot enough to be comfortable. The Rogan Josh was good, but needed salt and the Bhajis were just ok. At least we didn't need to cook it.
Heavy rain tonight that is due to last through the night, leaving a better day tomorrow. Let's hope they got it right.