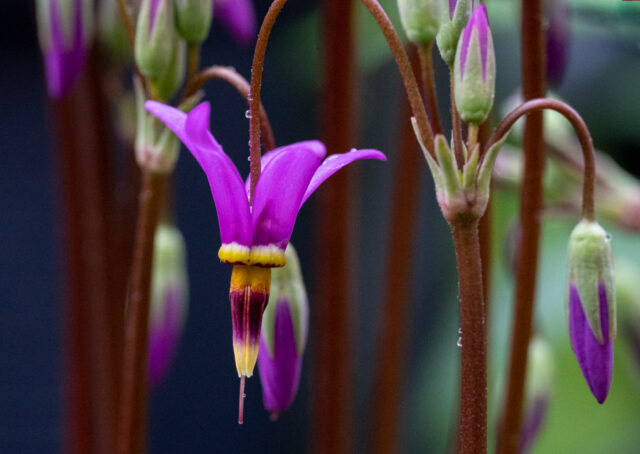 Feeling a lot better today.
Yesterday's paracetamol, Vitamin C and, of course, the hot toddy must have done its work because today was a different day. Different day outside too with gale force winds for a while.
We were booked for lunch at The Cotton House and arrived to an almost full car park. Partly caused by a builders lorry taking up about four spaces. I managed to squeeze the wee blue car into a narrow space, and we were good. Starter for Scamp was Spring Rolls. Just for a change, I had Salt and Pepper Spring Rolls. Not something I've seen on a menu before, but if you get a chance to try them, move on to the next item. Loads of fried chopped onions and fried chopped chilli with some horrible brown breadcrumbs, also fried, on top. All of this was covering the spring rolls. I ate the spring rolls and gave up on the rest. Main for Scamp was the long time standard in this Cantonese restaurant was Chicken Chow Mein with noodles. I had Cantonese Sweet and Sour Chicken with fried rice. Both were delicious, in fact, Scamp was finished before me for once. I'm usually the glutton, not that I'm saying Scamp is a glutton. Oh no, not me! We didn't have a dessert or even tea or coffee. We just paid the bill and left, feeling full. I took their little tub of jelly beans. It's the only restaurant I know of that gives you a tub of jelly beans with the bill.
Back home there was a card waiting for me. A birthday card from my brother. I sent him a message to say thanks, and that because it was a little late, it was a surprise. He wrote back to say that he'd posted it first class on the 6th of April. Five weeks to travel 20 miles. That's even slower than an X3!
Scamp was singing with Cumbersheugh Choir tonight and was leaving around 5.30pm. I was actually thinking of going to the concert, but Scamp said it wouldn't be all that interesting. She's very honest about these things, so I took her at her word and stayed. Didn't do much with my free time. Browsed the photos in Flickr and posted today's PoD which was the first of the American cowslips to flower, Shooting Stars is their name and that's exactly what they look like.  It was taken in a lull between showers and gales when there was relative calm in the garden.  Scamp's new rhododendron, Nancy Evans came a close second. Both are on Flickr.
Apparently the concert was well attended and it sounded a lot better than Scamp had feared, but she still insisted that I wouldn't have liked the way that the pieces were sung.
Tomorrow we're intending to go dancing in the morning, but the rest of the day is ours to do with as we wish.