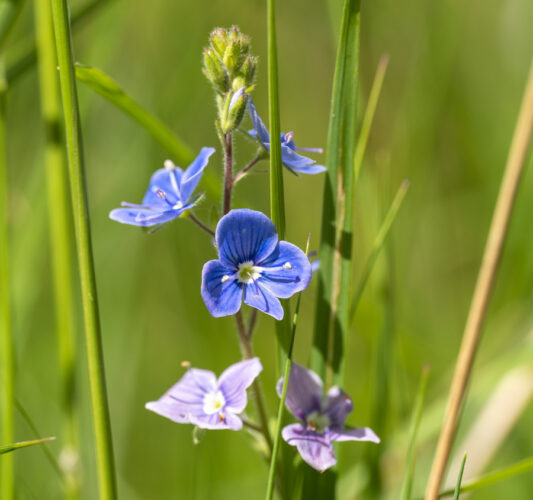 We went out early, because the sun was shining. A good decision.
Spoke to Hazy first thing and heard about the predicted temperature down south. I don't think I'd like to live in that sort of heat. Ok to have it on holiday, but not all the time. However, things seem to be ticking along nicely there and Neil is feeling a bit better.
We were lucky that the DPD man arrived fairly early to pick up a parcel, going to Jamie & Simonne, then Scamp chose today's destination which was Drumpellier Park. A walk in the woods and an ice cream cone at the finish. It was a lovely morning walking through the trees. Didn't see any deer today, but lots of squirrels. Lovely light through the trees for me to photograph and the 99 cones were welcome after the walk.
Drove home for lunch and a chance for me to process the morning's photos, before heading out again to get some more and hopefully a dragonfly or two in St Mo's. As it happened, a Common Blue damselfly was the best I could find.
Back home, Scamp had cut the front grass while I was off on my safari, and was relaxing in the garden. I decided to join her, she with a Pimms and me with a bottle of beer. Sat and read for an hour or so before processing today's second lot of photos.
Dinner tonight was a decent paella. I don't know what I did different this time other than use both green and red peppers instead of just red, but it was that little bit better than my usual version.
PoD was a little Speedwell flower.
Maybe going in to Glasgow tomorrow. Scamp has lunch booked with her pal.