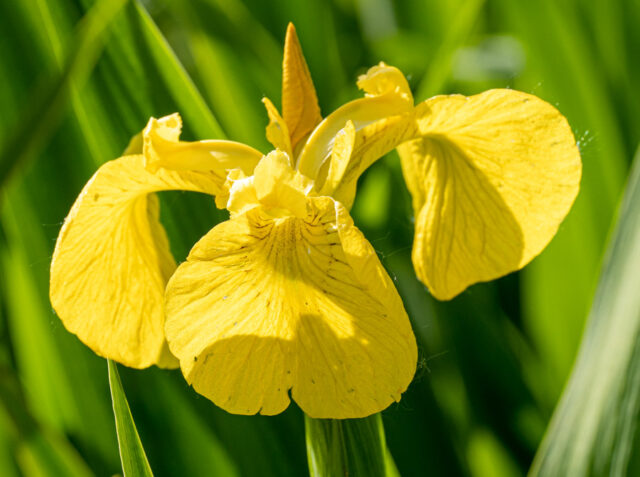 A bit of a lazy, sunny Sunday, but it looks like it's downhill for the weather now.
Spoke to Hazy in the morning and caught up on all that was happening with them and the extended family. Neither of them feeling fully fit yet, but that's to be expected. Sometime you just have to take things a bit easier and let the world turn at its rate.
We started out doing a bit of gentle garden work under a warm sun, but with a cool breeze. For me, today's work meant pruning away seed heads on the aquilegia just to make sure they don't seed everywhere as they did last year, dead heading the lupins, and checking that we hadn't lost any peas, kale or leeks over the past couple of days. It looks to me as if I've already lost a pea plant, but there was no sign of slug trails, so maybe it was one of the hungry birds that had done the dirty on me. I'll maybe do my mum's trick and stretch some black cotton thread across the raised bed. Scares the living daylights out of the birds! Scamp, of course was right in there in the front garden, digging out weeds and cutting down excess growth in the bushes.
Soon it was lunch time and after that, Scamp went walking down to the shops to get some stuff for tonight's dinner while I prepared mine. Today I was cooking some diced pork I'd bought months ago. Neither of us had any experience of cooking it, so I stuck fairly close to a recipe I'd downloaded from BBC Food. Basically you fried off the meat to start with and put it in a slow cooker, then it was the turn of some bacon to be fried and added to the slow cooker next the veg was cooked and added with an uncooked peeled, cored and chopped apple. Finally, in went about half a bottle of cider, some herbs and some water and half a chicken stock cube. Put the lid on and cook on low for six hours, it said. I didn't have six hours, so I cooked it on auto for about four hours and the meat was falling off the fork when it came out.
While Scamp rested I went out with a macro lens on the camera hoping to see that dragonfly again. My backup was some yellow flag irises that I reckoned would be in flower by now. No dragonfly to be seen, but the irises were beautiful. They got PoD I also found that the newly sown grass football park behind St Mo's school has some lovely wee red poppies in with the grass seed.
Spoke to Jamie later and heard all about bat investigations and preparations for exiting his present employment to head for pastures new. Never easy, although I must say that it's a very long time since I had to do that. Some time around 1980 I believe!
Tomorrow I think I'm taking the wee Red car down to the village to see about a new exhaust.