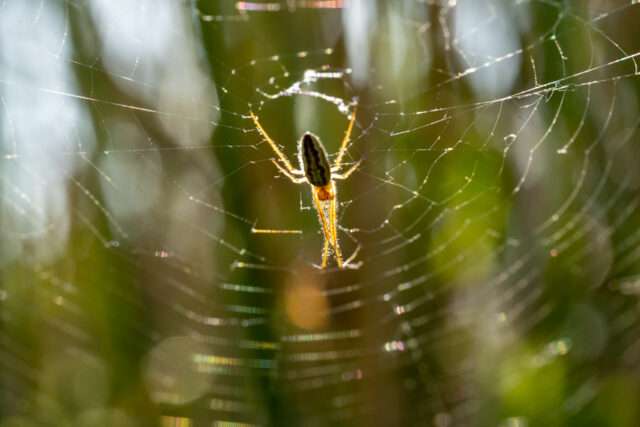 I had the morning to myself and grabbed it with both hands.
Scamp was out for coffee with Annette, which meant I had some time to myself. I'd really meant to pot up my basil plants, but when you've got a good book, it's difficult to put it down. Today's good book is Bad Actors by Mick Herron, the eighth, and most recent of his Slough House series. That was a good way to use my free time, I thought.
When Scamp came home, and after lunch, we drove up to Margie's strange wee split level house. She doesn't get out much now and really seems to enjoy the company. The stories she tells are an entertainment in themselves and time simply flies when we're there. Two and a bit hours just disappeared today amid stories of drinking Prosecco in the afternoon and dodgy, trouble making family members. We left her to rest before her son came in to make her dinner and keep her company in the evening.
We drove through more roadworks. There seems to be a rash of them these days. It's like March, when all the excess funding has to be used up before the end of the financial year. But this is June and more needless work is still being done. There must be a reason for it, but it evades me. I got a shock when we went up to Tesco to get petrol and the price at the pump was £1.82 per litre. Last week it was around £1.76! I got enough to do us for the next few days and will shop around for our next fill up.
I still hadn't a photo for PoD, so after we parked, I took the Sony out for a walk round the pond. Found a spider on its web looking translucent in the afternoon sun. With a bit of jiggery pokery in Lightroom it glowed nicely. Not a lot of insect activity, except from the bees which seemed to be enjoying the afternoon sun. Maybe they'd heard the weather reports, predicting wild weather with high winds and rain that are on the cards for the next few days and are making honey while the sun shines.
Scamp was chef tonight and she made a lovely stir-fry. I can never get the mixture right when I'm making it, but she seems to do it without thinking and gets it right every time. It's a skill.
Tomorrow the weather starts to turn wet. I may make a loaf from one of my bread kits.