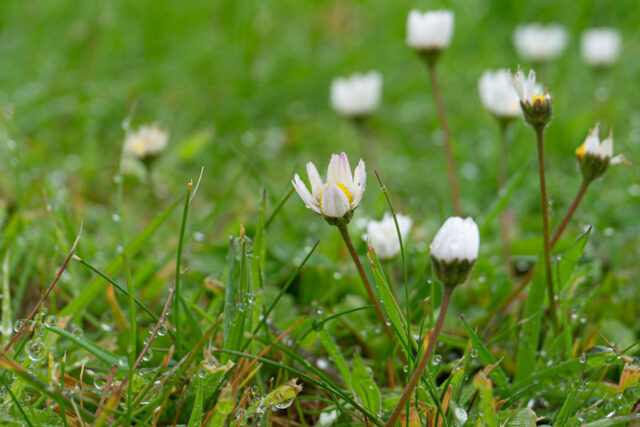 This was always going to be a busy day. The question was 'How Busy?'
I was first out. I was driving Scamp's wee Red car down to Jim Dickson's garage to get its exhaust fixed. It was a hairy drive with the exhaust banging and clanging all the way there and once I got to the village, I had the speed bumps to contend with. I was praying that the exhaust would hold on until we reached the garage. It did. I got it booked in and left to meet Scamp, who was driving the Blue car and had picked up Shona.
We swapped over drivers at the village and I drove the rest of the way to the hospital just outside Falkirk. Shona was going there for an X-ray to check that her broken arm was healing properly. With her dropped off, we drove to Torwood garden centre for a cup of coffee and a cake each. Then we walked round the plants. We were really looking for some bark to put on the plant pots to retain some moisture in them and also to dissuade the slugs from eating them. Apparently slugs don't like crawling over bark. By the way, bark has now been renamed "Woof!" in the house. Oh! the fun we've had with that 🤨. We did find some bags of bark which would actually fit into the car and dumped one in a shopping trolley.
Of course we had a look at some of the plants too. Both of us have been looking for a plant called Snow in Summer. It used to be very common, but we couldn't find it anywhere. Today Scamp found what looked like a pot of it. I checked the name on my phone and it was indeed correct. We got two pots of it, one small one to go in with the alpines and another to go into the general garden. Pelargonium Grandiflorum was our other purchase. Lovely colourful big flowers.  I found a part of the garden centre I'd not seen before.  It's laid out as a sort of zoo enclosure with resin cast animals in it.  Some quite realistic, some not so much.  I took a couple of photos on the better examples.  They're up on Flickr.
We loaded them all into the car boot and sat for a few minutes before Shona phoned to say she was ready to go. She had offered to buy lunch for us, so we drove to Broadwood Farm and had a taste of their carvery lunch. Scamp had turkey, Shona knew the server 😉 and got turkey, ham and beef. I had ham and beef. There was mash, carrot and turnip, peas, stuffing and gravy to hand and I think I had all of them except the mash. A very enjoyable lunch.
After lunch we went back to our house for Shona to see the wedding photos from two weeks ago. Halfway through the show I got a phone call to say the car was ready. When the show was finally over we drove Shona home, then down to the garage where we swapped over again and Scamp drove home while I settled the bill and followed her home.
There was a rain shower just as I was going out to get some photos, this time with the A6000. I'd taken a few shots earlier and although they looked good on the camera, I wanted a few more just to be sure. This time I used the 55-210mm lens, but the gusty wind made it a hit or a miss. In the end it was a shot of some daisies waking from the rain that got PoD.
I drove Scamp up to the Link in the evening to get her Pneumonia jag. It's a once-only jag for over 65s.
That was a busy day with so many changes and things done. However, the wee Red car is back in business. Now all we need to do is save up enough money to put some petrol in its tank!
Tomorrow there is talk of going somewhere, possibly for lunch.