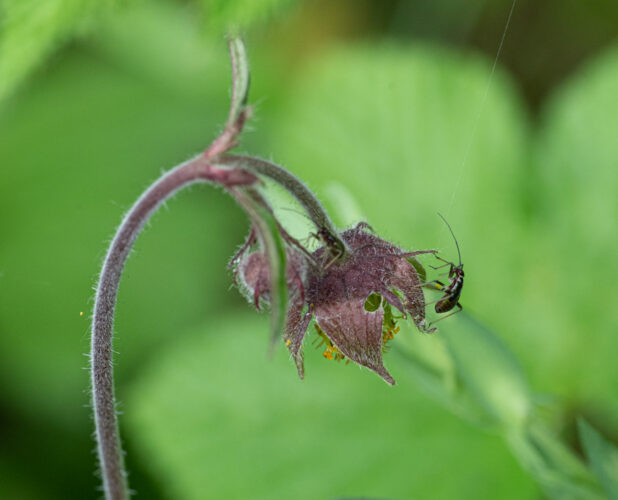 We went for the messages and I posted a parcel. Those were the highlights of another sunny, warm day.
I phoned Jim Dickson's garage first thing this morning and Scamp's wee red car goes in to the car hospital on Thursday to have its rear box replaced. No, that's not a euphemism, it's the last part of the exhaust system. The bit furthest from the engine. It's hanging on by a thread at present, so hopefully after Thursday it will be a quieter wee red car.
With that done we drove to Tesco to get the messages. Just the usual things plus a bottle of wine and a bottle of gin. While Scamp was filling the trolley, I paid for, and posted a parcel to Hazy. We piled all the messages into the boot of my car and drove off to Calders garden centre to get some compost. We were also going to get some chopped bark to act as a mulch on the plant pots. The bark forms a layer that stops the water evaporating in the warm sun we're expecting to stay with us for months, well, weeks. Or to be more realistic, a few days. It didn't matter, anyway, because they only had a massive bale of the stuff. We bought the compost and left the bark.
Back home and after lunch Scamp was working in the garden and I went out in the car to get some photos up on Fannyside Moor. Unfortunately my parking space had been taken over by two workies lorries because they were repairing a damaged power line. It looked as if they were going to be there all day, so I changed my destination to the Luggie, but I'd forgotten that part of the road was being resurfaced and there was a diversion. As usual with NLC there was one sign pointing left before the roadworks with a bit sign "DIVERSION". After that, nothing. No indication of how to get where you wanted to go. No more diversion signs. They should have put up one big one that said
YOU'RE ON YOUR OWN NOW MATE!!
Finally found my way to the station car park at Greenfaulds, got parked and went for a walk along the Luggie Water. Every year at this time some trees beside the water get covered in creepy looking webs, not spider webs, but ones created by Ermine Moth caterpillars. I remember that name because when I used to fish on the Clyde and a hatch of Ermine Moths came on, the fish wouldn't look at anything other than that particular insect. The Netherburn folk used to call them Herman Mofs. More like Herman Munster!
It wasn't the caterpillars that got PoD, it was a quick shot of a couple of ants crawling over an unlucky Water Avens wildflower. It's the wild version of a Geum.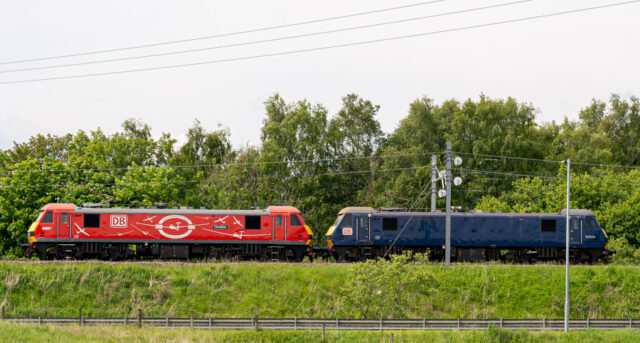 The other remarkable thing was a bright red railway engine, stuck at a signal just before Greenfaulds Station. It had a nameplate that read "Christine" and a message "Hans-Georg Werner – Thank you & Good Luck" After some research I found out that this was a retrial present for Hans-Georg after he left his post as CEO of DB Cargo UK, and Christine is his wife. The engine was covered in pictures of gliders, apparently he is a glider pilot in his spare time. It's amazing what you find after one chance photo.
I suggested we water the garden because it was such a warm day and the flowers, especially, need the extra moisture. It's quite a relaxing thing to do on a warm evening.
Tonight we had a traditional Monday dinner of pasta with tomato sauce. I had the basic pasta dinner, but Scamp had some salmon left over from yesterday, so she used that with the pasta. I had some anchovies with just a little bit of Scamp's salmon.
Maybe we'll manage just one more warm day before the weather breaks. Scamp is booked for coffee tomorrow morning and we're both visiting Margie for more of her stories in the afternoon.