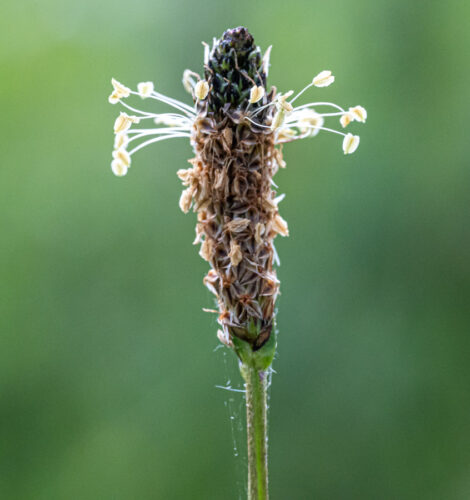 And the balcony too!
Scamp was on the computer first thing this morning. Her flying fingers quickly netted us a week (hopefully) in the sun, sailing round the Adriatic again. What a clever girl she is. I know I couldn't have done that in such a short time. A wee while to wait, but that's sometimes a good thing. No rush, and time to look forward to the experience.
With the technical and financial details completed, we sat back and dug deep into our memories of strange sounding names of places far away. We did notice the rain falling, but felt obliged to ignore it, because it looks like we'll be going abroad this year after a long wait.
Ah, but back to reality. It was raining. The wind was blowing a hoolie, and we didn't have anything planned for dinner. Scamp had hung some washing out to dry (or blow away) and we walked down to the shops to get some chicken for the dinner which would be Butter Chicken from an easy cook-in sauce mix. Back home we had judged it perfectly, because within half an hour it was bucketing with rain. We got the clothes in just before the rain started. Then Scamp made the marinade for the chicken and started ironing while I made some flat bread for the dinner. After that I made myself scarce and took the Sony A7 with the big macro lens to St Mo's to annoy some insects.
Found a bit fat spider on a thistle and a lot of little flies on grass flowers, then got PoD, a plantain, not a Caribbean plantain, but a little weed you see every day, but don't realise is a wild flower. I also found a wild orchid. Not as pretty perhaps as the ones we saw on Skye, but nicely detailed. Both are on Flickr.
Watched Maleficent which we both thought we'd seen before, but agreed we hadn't after the first fifteen minutes. It might have been Maleficent2 or 3 or however many there have been. Anyway, it filled in an hour and a half of innocent fun with a few 'funnies' thrown in to lighten the dark gloom of the story.
The Butter Chicken was disappointing, we both agreed. No real flavour in the chicken sauce, despite being marinaded. Not a kit we'd use again. The flatbreads too, fell rather flat. 'Could do better' was the comment from both of us.
Well done to Scamp this morning for knowing when and how much to push!
No plans for tomorrow. Hopefully it will be a less windy and drier day.