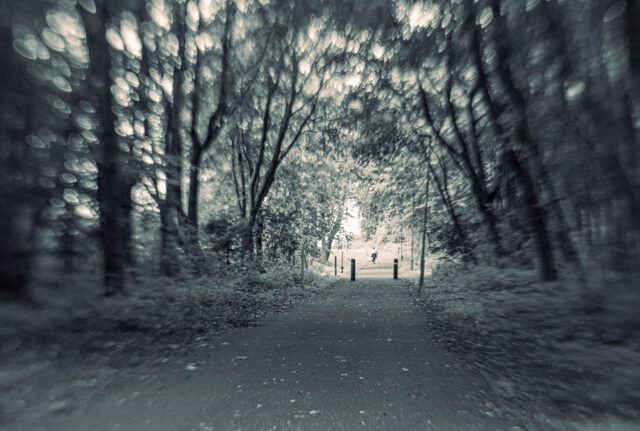 Scamp was going out to lunch and drinkies today.
We sat about in the morning wondering if the sun was going to come out or it the rain was going to fall. As it happened, the sun did win for most of the day. Scamp went down to the shops to buy enough booze goodies to take to Denny. I stayed at home and splashed some more paint on a failing painting.
After a meatfeast lunch for me (corned beef and roast ham with a touch of HP sauce) we started off. Scamp wasn't so bothered because she was expecting to be waited on hand and foot In Moira's new summerhouse (NOT a shed!). We picked up Jeanette and headed to Denny. For once I found the correct route to Moira's house, and only made one mistake when I was heading home!
Back home I finally gave up with that painting, turned the page and started another one. I was getting no further with that one, so I left it to be continued at a later date and took two cameras out to St Mo's to look for inspiration. Inspiration came late. After a couple of circuits of the pond, I had very little of interest. Finally, walking home I passed a woman carrying two bags of messages. When she was far enough away, I took a few shots of her with the LensBaby on the A6000. With a bit of Lightroom jiggery pokery, she became the distant subject of the PoD.
Scamp arrived back home around 6pm after an interesting day. Dinner was a home made pizza. To my mind the rosemary focaccia I made with the leftovers was far better than the pizza, but Scamp disagreed, as was her right.
Tomorrow we may go in to Glasgow to see the Pride march. We won't be taking the train, though, because the trains are AFF! Another rail strike, the third this week had made sure we'll be driving or busing in.