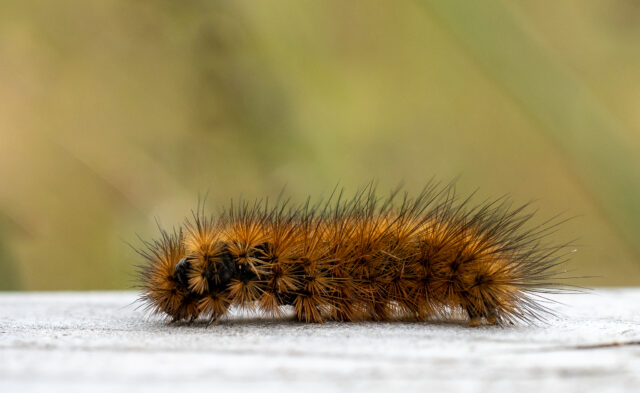 For a very important date!
We got a phone call when we were less than halfway to Falkirk, just checking that we were coming to the meeting with Andrew at 10am (it was now 10.05!). Scamp apologised and said we had thought the meeting was at 10.30. However, all the traffic lights we met, every one was at green, so we weren't extremely late, but we were profuse in our apologies when we got to the office. We spent about an hour with Andrew and learned a lot about the state of global finances and although a lot of it went over my head I enjoyed his view on the state of the parties, political and otherwise. As we left, the great man asked if we were to spend some money in local businesses and we agreed that we were.
The business we went to was Torwood Garden Centre which is in Falkirk and therefore local. We had a quick lunch there and then went looking at plants. We were actually looking for Snowdrop bulbs for Scamp to plant in the front garden, but apparently the transport problems had reached as far as snowdrops bulbs according to the lady at the information desk. That's the same story we heard at Calder's last week too. Scamp did manage to find a geranium plant that she could find a place for and a new light ball to hang on the tree. We had done as Andrew had asked.
Back home I checked with Alex that tomorrow was still ok and it looks like it is. Later in the afternoon I took the A7m2 with the 50mm macro lens out to St Mo's to look for mushrooms. I found a few likely subjects, but none that I hadn't seen before. What I did find was a very furry caterpillar and that made PoD. Then, as I was heading home, I spotted a green and brown spotted dragonfly laying eggs in St Mo's pond. Surprisingly it then started laying eggs on part submerged tree branches and also on the stonework of a little outfall from the pond. Later I identified it as a Southern Hawker. Apparently they are making their way further north these days. Another sign of Global Warming.
Dinner was Chicken Ramen with Rice Noodles. Quite tasty, quick and easy. Later we watched a Jamie Oliver program on a new way of making a quiche. We might just have a go at that.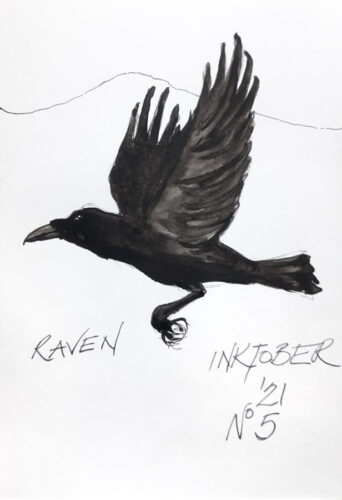 Inktober prompt for today was "Raven". It took me a long time to settle on a suitable sketch, but eventually I managed it with the help of a pencil, a fountain pen, a fineliner, a brush pen, a paintbrush and some black paint. A lot of tools for a simple sketch. Overkill I'd say.
Tomorrow I'm hoping for some decent sunshine to go taking photos at Chatelherault in Hamilton with Alex.