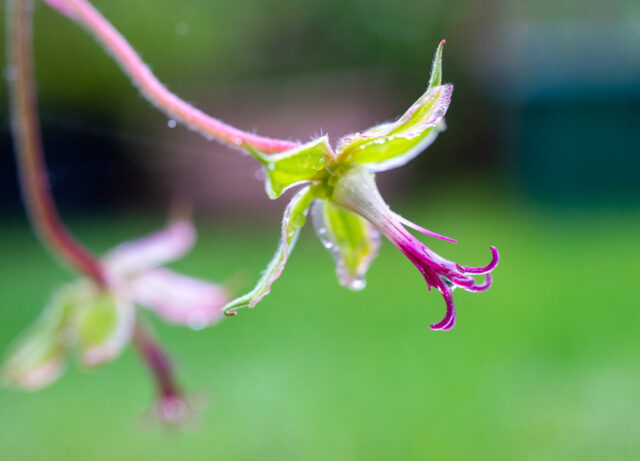 We'd already agreed to go to Stirling for some light shopping and the possibility of a coffee.
Basically, we did exactly what we'd agreed. Driving through torrential rain and blinding spray in to Stirling. We parked in the big cheap carpark just outside the town centre proper. It was even cheaper today, in fact it was free for some reason. All the ticket machines were covered, maybe to protect them from the rain. Who cares, we didn't even have to pay the usual cheap price of £2 per day.
We walked in to the town and found a new cycle shop where the owner was repairing, of all things, a Clavinova. Scamp's Clavinova has a dodgy key and I've been telling for ages to get it fixed. The bloke listened to her explanation of the problem, then told her what was causing it, and more importantly, that it could be fixed. No estimate of the cost until he sees the piano. She got his card and will probably phone him to get him to have a look at it.
From there we walked past The Gallery, an art shop we always stop to look in, but sadly is now closing. Stirling won't be the same without it. Then, down through the Thistle Centre which is the Stirling version of a mall. Brilliant lego fantasy creatures in the mall. The Griffin was exceptional. Coffee in Nero and a few pies bought from the farmers market then that shopping in Waitrose before the drive home into the rain that seems to linger around Cumbersheugh on these damp days. Drizzle elsewhere, rain in Cumbersheugh.
That, I'm afraid was about it for today's excursion. PoD was taken in the garden when the rain had reverted to dismal drizzle.  It's what's left of the geranium flower Rozanne after  the wind and rain have blown away all its petals.  It's posted on Flickr as Rozanne naked ☺️. Prompt for today was Pressure. I chose to do some lateral thinking and my offering is the difference between high pressure and low pressure as far as weather is concerned. I was going to draw a pressure cooker, but this was better fun.
We have no plans for tomorrow. Weather looks a bit better than today. We'll, believe it when we see it.