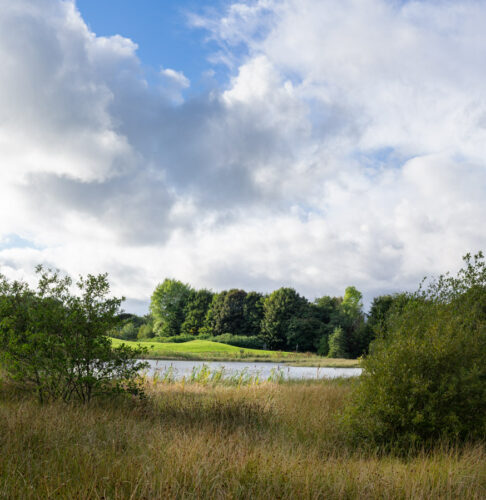 After yesterday's Dance Class, Cookery Class and late night, today was a chance to get back to normal.
A normal Sunday with sunshine to start with but we weren't fooled. We knew it wouldn't last and that rain would be on its way, sooner or later. It turned out to be later, much later and by that time Scamp had hung out some washing. She should have known that was the signal for the rain to start. Thankfully it didn't last and the clothes just got an extra rinse … to two.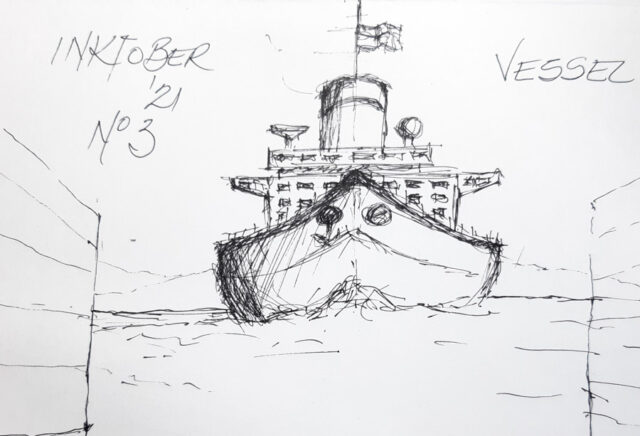 After lunch and with the weekend Sudoku done I doodled the Inktober sketch for today whose prompt was "Vessel". With a few possible sketches done and now that the rain was tapering off to very occasional showers, I got booted up and went for a walk in St Mo's. As I suspected, there were not many insects looking for a portrait session, but in the woods I did find quite a few bunches of fungi in a variety of forms, sizes and colours. They would have made PoD, but my eye and camera were drawn to a sprinkling of light across the pond and without the wherewithal to take a wide angle shot which would include some lovely clouds, I did what I usually do and hammered off six shots which I later got Lightroom to build into a decent vertical panorama, technically a Vertorama. That did win PoD.  With a little time to spare I drew the submission piece for Inktober '21
Dinner tonight was Shepherd's Pie. It's ok, the shepherd doesn't know we have it. They weren't traditional shepherd's pies either. Scamp's was a purely vegetarian one with brown lentils taking the place of meat and mine was made with last week's mince which had been chilling in the freezer and since it was beef mince, it wasn't the traditional lamb for the pie. All that aside, we had two decent main courses preceded by Haggis Bonbons. Very cheffy and fairly easy to construct according to Scamp. Pudding was Ice Cream with Meringue Nests and Blackcurrant Syrup. A decent Sunday dinner almost all made from leftovers. Just shows what you can do when you have an imagination, especially an imagination like Scamp's.
Spoke to Jamie later and found that the fuel embargo is beginning to lift down their way. Supplies are getting through and the tanks of cars are being filled again. No more news for there.
Tomorrow we may be going to Rutherglen to find at least one pair of lady's dance shoes. No men's shoes are required at this stage.