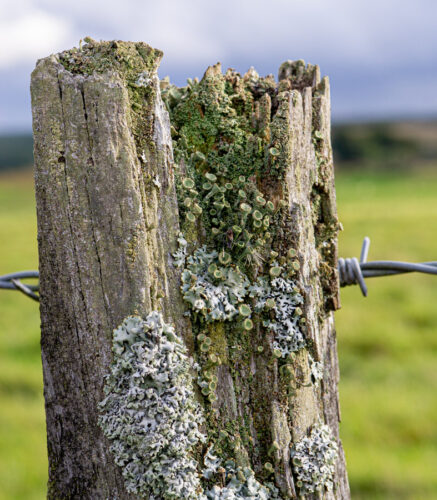 "Bright shoes, white shoes, Dandy-dance-by-night shoes, Perhaps-a-little-tight shoes, Like some? So would I."
Today we were driving to Rutherglen to get Scamp a new pair of dance shoes, or maybe a couple of pairs or maybe …
I had sent the directions to the Blue car last night and today, when we switched on the ignition it appeared to be there. However it was the directions to our house, from our house. That's the thing about Nissan electronics. It's actually Renault electronics and they are probably the worst in the world. So we found a place to park, put the postcode of the shop in manually and it grudgingly gave us directions. After that it got us right to the door of the shop, but there was nowhere to park, so I dropped Scamp off and went to park the car. Then see what the lady in the shop had found to show the dancer. Half an hour later we came out with two pink bags containing three pairs of shoes, all ladies shoes, all dance shoes and all with enough sparkles to light up a Christmas tree. She also had a big beaming smile.
We drove home because I just knew she would want to try them out, all three pairs, one at a time. I was thinking more about lunch. Yesterday's shepherd's pie leftovers reheated in the microwave fitted the bill. Then as Scamp went to start the ironing, I took my camera and drove to Fannyside Moor via Tesco where I got the essentials like milk and bread, also Boots where I picked up my meds.
The clouds were low when I got to Fannyside and a strong wind was tearing at them and driving them across the landscape. The afternoon sun was shining through the gaps in the clouds and lighting up areas of the fields and hills. My target for today was an old fencepost covered in Cladonia lichen which I'd photographed before. I took a few shots of it in flat lighting, but had to wait about half an hour before some glancing light added a bit to drama and form to the proceedings and that gave me my PoD.
On the way home my phone pinged a message from Alex confirming that Chatelherault on Wednesday would be a good choice, however his suggestion of meeting at around 10.30am was a little early for me, so I might have to discuss this with him.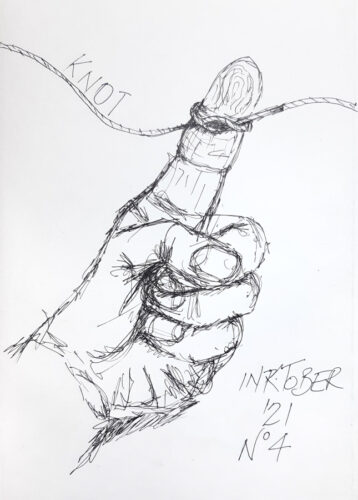 Inktober prompt for today was 'Knot'. A few thing had run through my head, but nothing had stayed for long. Then I had an idea of a piece of string tied round a finger as a reminder of 'something', yes, that would do. As it happened it was trickier to draw that I though it should be, but it's done and in its place now.
Tomorrow we are intending to drive to Falkirk to see Andrew. A very clever man who wears the brightest of shirts and even gaudier socks. He works magic with graphs and numbers. I suppose he is a sort of magician.
The poem was by Frida Wolfe and I'm sure at least a couple of my readers will remember it.